This page will be continually updated with the latest videos, stories, and content, as well as scheduled and completed projects and giving updates. Check back regularly for more information.
Becoming the People of God Documentary Series | Episode 3: Black History
Blue Room Renovation Underway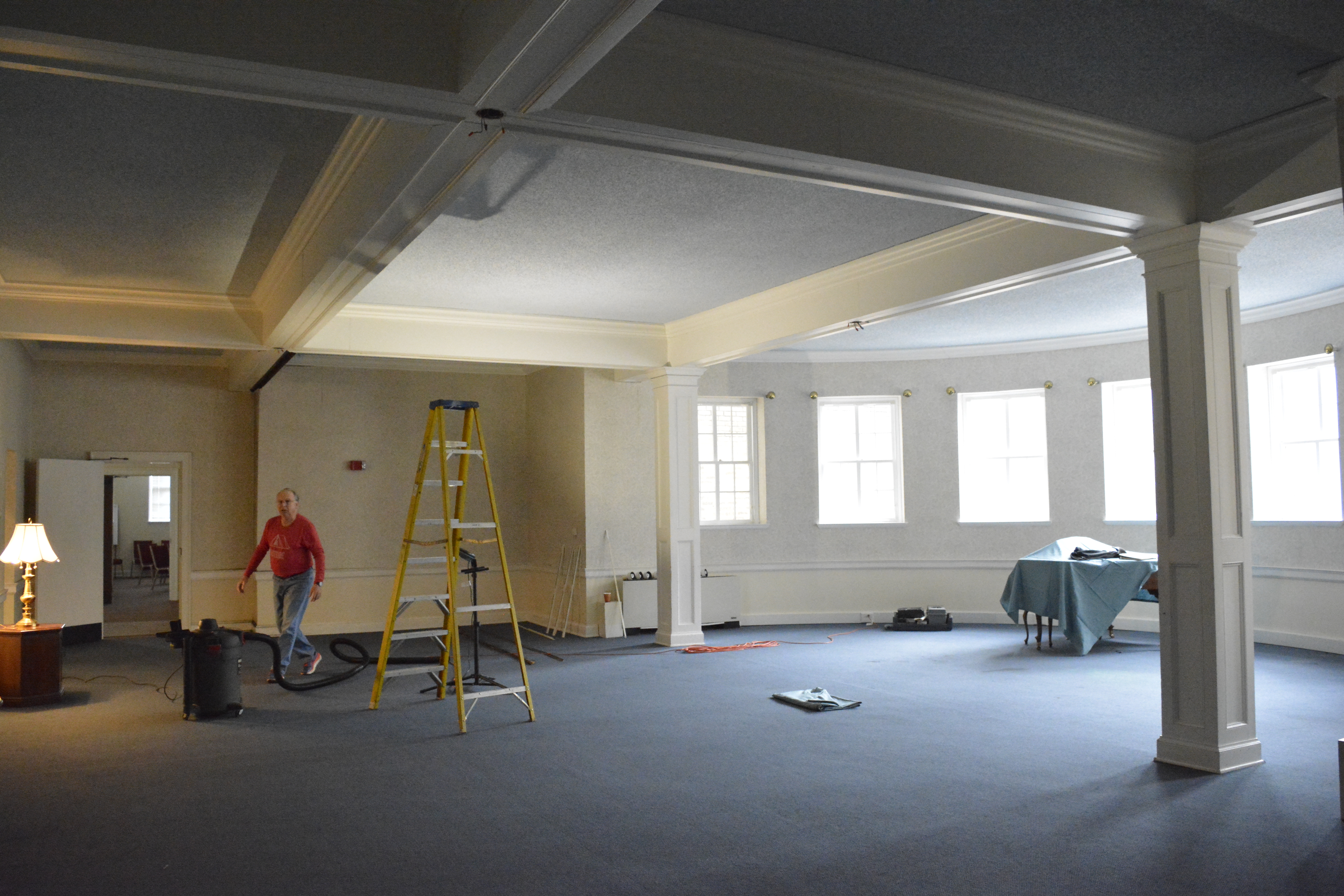 Thanks to your generous donations to The Anniversary Campaign, we have started renovation on the Blue Room! This will be a 4-6 week process resulting in a complete overhaul of a room that is central to First Baptist ministry.
The first phase, cleaning out and preparing the room, is underway. Eventually, we'll rewire all the electricity, address sound needs, and remodel the look of the room with fresh paint, new carpeting, and new furniture. Stay tuned for more pictures and updates!
With Construction Comes a Mess
Over the next month or so, if you typically walk through the Blue Room on Sunday or during the week, please use the hallway in front of the library or an alternate route. This will allow work to be completed in a timely manner, as well as keep any residual mess from being tracked through the church.
Becoming the People of God Magazine
Download Volume 1 of our quarterly magazine. Read about our church yesterday, today, and tomorrow, and hear from Billy Wallace, Mason Thornton, Sarah Layne, Linda Walsh, and Scott Claybrook!
Click the button below for a free printable version of all our events for the year.
The Anniversary Campaign
Our goal is to prepare our church for the next generation of believers by impacting all areas of our 4-Fold Mission.


---
Sign Up
To be the first to know all things 175th, drop your name and email in the form below to get updates, videos, stories, and more right to your inbox!