« Back to Staff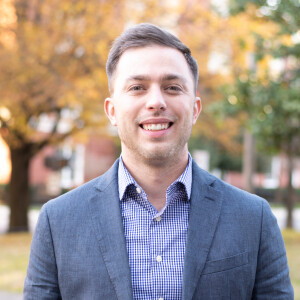 Tim Boone
Minister to Young Adults and Missions
office: 865-246-4678
Tim was born in North Carolina but lived most of his life in different parts of Africa. He is a graduate of Carson-Newman University and Mercer University's McAfee School of Theology.
Tim and his wife Miranda came to First Baptist in January 2019 from Atlanta, Georgia where they lived for three years serving young adults in a congregational setting. However, the pair considers East Tennessee home, and when they are not at church, they are most likely exploring the outdoors with their Great Dane, Nala.
Tim feels privileged to be a part of the dedicated First Baptist staff. He brings years of experience serving young adult, missions, and discipleship ministries to First Baptist.
Tim believes that First Baptist Knoxville is a place to call home. Whatever your gifts, passions, age, or background, there is a place for you to discover and enrich your faith in this faith community.
Tim supervises the Young Adult, Missions, and Discipleship ministries at First Baptist. He would be happy to share more with you about these ongoing ministries and ways for you to get involved.