« Back to Staff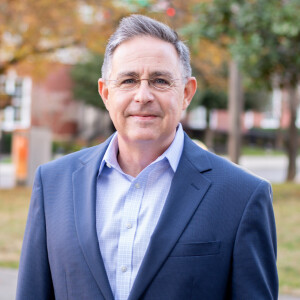 Brent McDougal
Senior Pastor
office: 865-246-4664
Brent was born August 30, 1970, in Birmingham, AL. His wife, Jennifer, is a NICU nurse, and they have two children. Their oldest, Christopher, is 24 years old and is a recent graduate of Emory University. Their youngest, Emily, is 20 years old and is a sophomore at the University of Southern California.
Brent is the author of two books: The River of the Soul and Faith, Hope & Politics: Inspiring a New Generation to Community-Changing Political Engagement. He has written for Ethics Daily (now Good Faith Media), Advocate Magazine, and Cooperative Baptist Fellowship's Ignite. He enjoys fishing, painting, college football, travel, good coffee, hiking, beaches, and meals with family and friends. He was ordained on November 3, 1996, at Southside Baptist Church in Birmingham.
Brent has been the Senior Pastor at Cliff Temple Baptist Church in downtown Dallas for the past ten years. He's excited to join the FBC family and begin ministry in Knoxville.