Summer Music Camp 2022
Monday, July 25, 2022, 9:00 AM - Friday, July 29, 2022, 12:00 PM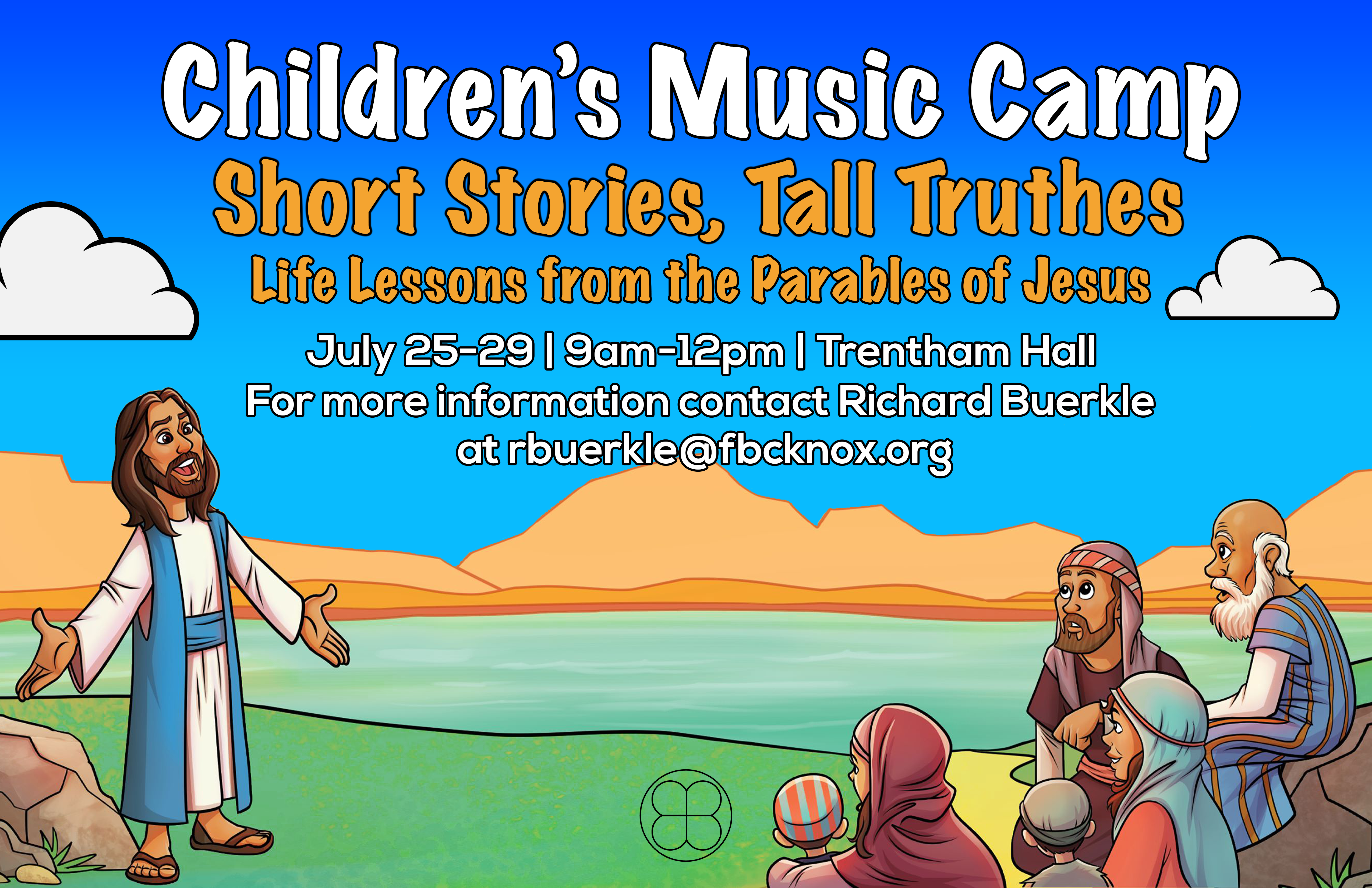 Monday, July 25 - Friday, July 39 | 9 am-Noon Each Day | Trentham Hall
Summer Music Camp
Mark your calendars for this year's Summer Music Camp, Parables and Percussion.
For children ages 1st - 5th Grade, camp will be daily from 9 am until noon, and there is no charge to take part.
You can email Richard Buerkle ( ) to register your kids.
Grandparents are welcome to invite their grandchildren to participate as well.
Location: First Baptist Knoxville - 510 W. Main St. Knoxville, TN 37902