A Legacy of Giving: William Wallace Woodruff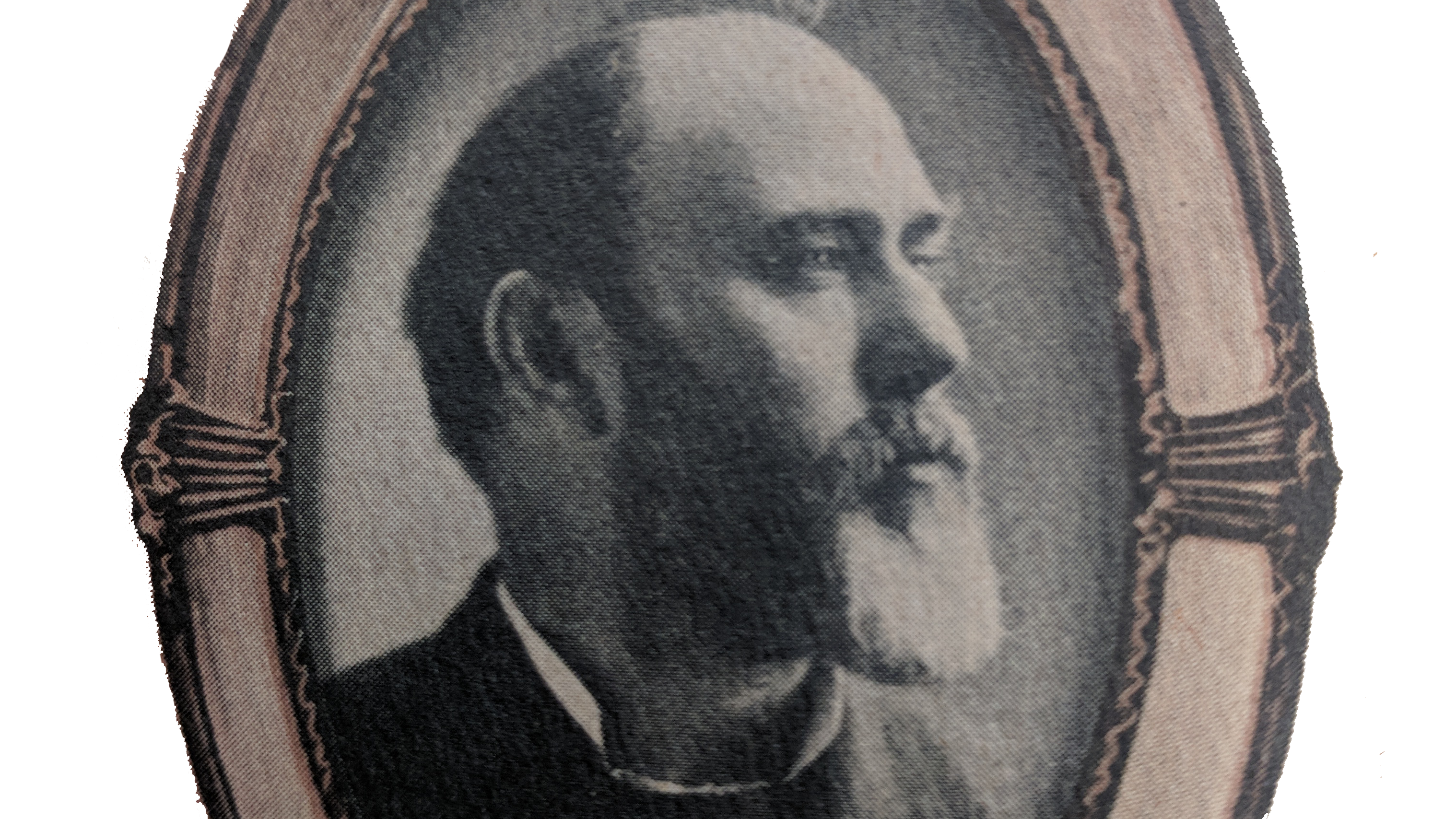 William Wallace Woodruff was a very prominent Knoxville businessman and a member and leader at First Baptist Knoxville for over 60 years. However, he was not a Knoxville native as he was born in 1840 in Bardstown, Kentucky, and was educated in the public schools of Louisville, Kentucky. Mr. Woodruff first became acquainted with Knoxville as a soldier for the Union forces during the Civil War.
Mr. Woodruff was living in Louisville when the war began in 1861. Serving in the Union forces, he became an officer and obtained the rank of Captain. He took part in most of the battles fought in and around Knoxville as a member of Company D of the Thirteenth Kentucky Infantry. Captain Woodruff liked Knoxville and thought the strategic location of the city at the point where the French Broad and Holston Rivers join to form the Tennessee River was an indicator of a prosperous future for the city. Knowing that the war would soon be over, he borrowed a modest sum of money from friends in Louisville and opened a hardware store in Knoxville. Captain Woodruff was granted a license for the operation of his store on April 3, 1865, only a few days before General Robert E. Lee surrendered at Appomattox.
The store was opened in the hallway of the Fouche home on the West side of Gay Street at the corner of Clinch Avenue. It was a very modest wholesale hardware store occupying a small space only 8 feet by 20 feet. Because of the limited space, Mr. Woodruff was most careful in the selection of his lines of wares, and throughout his career, he continued this careful selection practice. His business prospered. Soon the debt was paid, and more space was needed. Thus, Mr. Woodruff moved his store into a larger building he purchased on the East side of Gay Street in the same block as First Baptist.
In 1873 the Oliver Chilled plow was invented. Realizing the possibilities of this greatly improved piece of necessary equipment, Mr. Woodruff obtained the exclusive selling rights for the plow which included the entire Knoxville wholesale trading area. Salesmen were put on the road, and thousands of plows were sold from Lynchburg to Atlanta. The sale of these plows, together with the extra parts for them, gave Woodruff's their first great impetus.
The large volume of business created by the sale of the Oliver Chilled plow and the addition of buggies, carriages, and wagons made it necessary to, once again, obtain larger quarters. In 1877, twelve years after the business was started, Mr. Woodruff purchased the property where his final store was located at 424-426 Gay Street. He continued expanding his business until his retirement in 1904. After Mr. Woodruff's retirement, his son W.W. Woodruff, Jr., became the active head of the business. Woodruff's, a family-owned business, was a retailer in downtown Knoxville for 127 years starting in 1865 and closing in 1992.
In addition to running a successful business, Mr. Woodruff was a devoted member of First Baptist Knoxville, serving as a deacon for sixty years. In Cecil Baker Egerton's thesis titled "A History of the First Baptist Church of Knoxville, Tennessee," Mr. Egerton states "Probably the most significant fact about the period around the turn of the century, however, was that, under the influence of such Christian business men as W.W. Woodruff and James S. Hall, a group of young people was developing who would, in varying degrees, achieve financial success and continue as strong and able supporters of their church and denomination. Through them, as they reached full maturity, the First Baptist Church of Knoxville would make its influence to be strongly felt throughout the Southern Baptist Convention."
As the original First Baptist grew in number, the congregation in 1882 realized a larger structure was necessary and decided to rebuild on the site of the original church property on Gay Street. In a day when large gifts to religious causes were very rare, Mr. Woodruff contributed half the sum necessary for the new building. He is quoted as saying, "Design the kind of building you want, and for every dollar you get elsewhere or from any one else, I will give a dollar." This second church erected on Gay Street was located where the Arcade building is now. Later the monies from the sale of the second church were invested in the building of First Baptist at its current location on Main Street.
In addition to financial supporting First Baptist, Mr. Woodruff was a large contributor to the building fund of many Baptist churches throughout East Tennessee. In all, Mr. Woodruff gave the sites for four churches in Knoxville. Whenever a new church was erected, Mr. Woodruff would give a bell. With a carriage or some other conveyance to which a fine span of horses was attached, he would go to the church on an appointed Sunday and deliver the bell. Naturally, Mr. Woodruff would be introduced and make a speech of presentation, and the congregation would be very happy.
During his lifetime, Mr. Woodruff served as the president of the Tennessee Baptist Convention, trustee of the Southern Baptist Theological Seminary, president of the Board of Trustees of Carson-Newman College, superintendent of the First Baptist Sunday School, and for forty years taught a Sunday School class for University students. He also served in many roles at First Baptist Knoxville (e.g., Finance Committee, delegate to State conventions, etc) and is referenced as W.W. Woodruff throughout the church's historical documents. His portrait is located in the Conference Room in the church, and his leadership and generosity are a lasting legacy.
Sources:
"Woodruff's Incorporated" One of a series of broadcasts on industries and business concerns of Knoxville and its environs, Radio W.K.G.N. February 9, 1958, Ruth Stephens, Commentator.
"83 Years of Service and Progress – 1985 – 1948 – Woodruff's". A brochure commemorating Woodruff's 83 years of business.
From Cecil Egerton's 1960 thesis on the church's history, Cecil was the grandson of Reverend Montraville Egerton, First Baptist's pastor from 1899 to 1904.
Nancy J. Silers's "First Baptist Church, Knoxville, Tennessee 1843-1993," published by First Baptist Church, Knoxville, Tennessee in 1992.