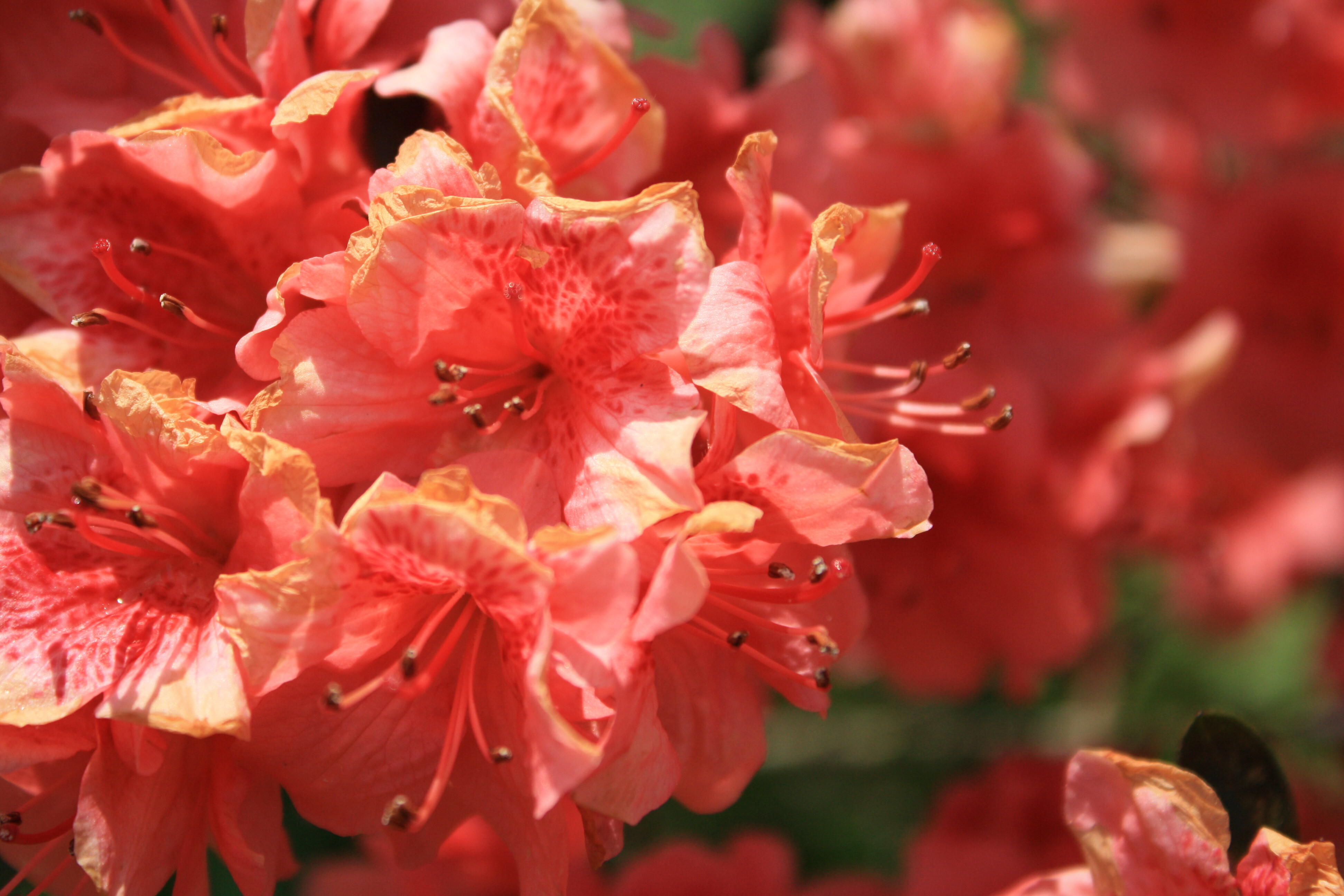 Many elements make up a worship service, most of which the congregation is already accustomed to. We can look up the scripture. We recognize and know who is delivering the sermon. We are given the names of music composers and arrangers in the Order of Worship. There is one aspect of worship, however, that has been shrouded in secrecy. Until now…
Every Sunday morning we walk into the sanctuary, look to the baptistery (or occasionally the communion table) and see a gorgeous floral arrangement. It may be an explosion of spring blossoms in differing bright colors, or it may be an arrangement of a single hue. Each week we see a floral rendering that partners with other elements of worship in praise to the Lord.
The way these floral arrangements come into existence is remarkable. Despite appearances, these are not the work of award-winning, professional florists, or even highly skilled hobbyists. Most arrangements are done by church members who spend the bulk of their time in pursuits that have nothing to do with flowers. But as members of the Flower Ministry Team, we are asked to commit to creating three to five baptistery arrangements each year, including those displayed on holidays, like the ones you see today.
The Flower Ministry Team was organized by Karen Smith over a decade ago, and looking for a creative outlet, I signed up as soon as I heard about it. In the intervening years, that outlet became an integral part of my spiritual life and has deepened my relationship with God. I've learned over time there are remarkable similarities between creating flower arrangements and creating a God-glorifying life.
The process begins with selecting the flowers for the arrangement. At First Baptist, we are blessed with a large baptistery space for floral arrangements, and that means thinking big. The few bouquets I had done for celebrations at home would have been too small to make an impact. Our sanctuary's flowers required a change in perspective. They challenged my timid, frugal nature — my resistance to embracing abundance. "Just enough" will not suffice for flower arrangements. Likewise, "just enough" isn't sufficient God's plan for us.
While in an industrial cooler, flowers are dormant. Once removed they begin to bloom, but that blooming hastens their fading. Gorgeous arrangements depend on knowing how and when to use each type of flower. I have learned to be very careful when working with hydrangeas, less so with alstroemeria. I don't particularly like working with lilies because their centers are full of pollen that stains and is difficult to remove, but they make a stunning impact. Tulips are beautiful but need additional support to be seen. And yes, each flower sounds a lot like different personalities of people you may have encountered. When we live out God's plan for our lives, we discover where we belong. The same is true for each flower — we discover where they truly belong in an arrangement. Our unique traits (and those of others) are integral parts of the whole.
After choosing the right flowers for the season, creating the actual arrangement is a lesson in faith. Through trial and error coupled with the knowledge of more experienced arrangers, you hope your chosen flowers are 24 hours prior to their full glory. As you assemble all the pieces, you pray that the parts will come together to approximate what you've envisioned in your mind. Very rarely, however, has the finished arrangement looked the way I thought it would when I began. Organization and well-executed plans are soothing to me; navigating the unknown is out of my comfort zone. Yet, it seems that God does his best work when he pushes us out of those comfort zones, be they floral or spiritual.
Once an arrangement is finished, you clean up your mess and head on your way. And, while I'd like to say that I head out feeling good about the work I've done, the truth is I'm never satisfied. My husband always asks how the arrangement looks, and I always say, "Eh, not my best work." There is usually a middle of the night incident where I wake up in a panic, worried that the arrangement has fallen apart in the middle of the night, or worse, will fall apart in the middle of the service. (I had this dream early on in my time on the Flower Ministry Team, and despite it never happening, the fear remains.) I've learned to finish the process by praying that the flowers and my work glorify God. And you know what, by Sunday morning they do!
Perhaps the most important spiritual lesson I've learned from flower arranging is that we have to get out of God's way and let his will be done. When you change your perspective, accept that imperfections are part of the loveliness, and realize the unknown is where you grow, God can make something truly beautiful.
If you'd like to find out more about the Flower Ministry Team, please contact Teré Atwater ( ).
"Why do you worry about clothes? See how the flowers of the field grow. They do not labor or spin. Yet I tell you that not even Solomon in all his splendor was dressed like one of these." - Matthew 6:28-29.