KidsHope: How Mentoring Will Change Your Life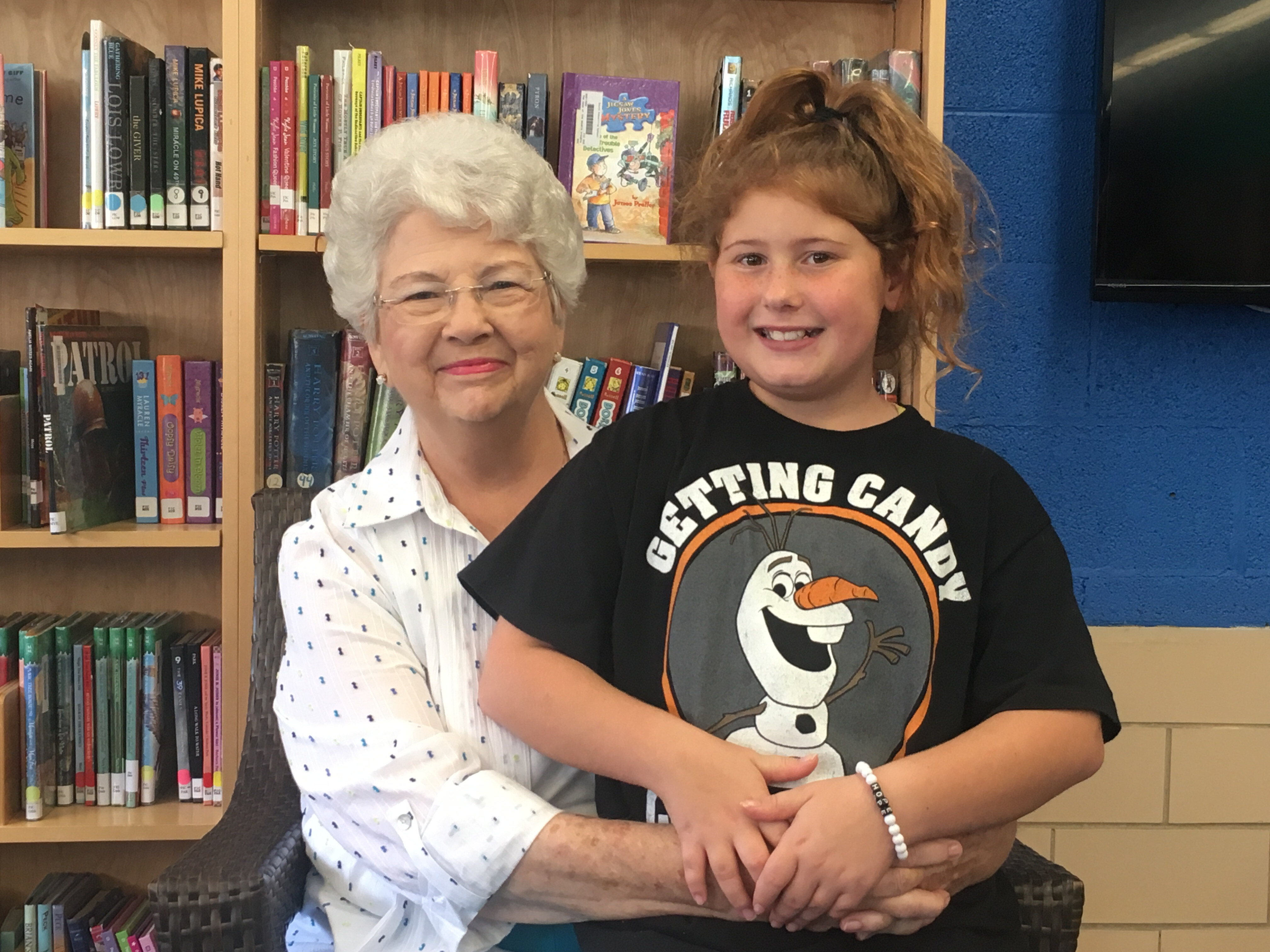 First Baptist Knoxville has an ongoing partnership with South Knox Elementary School. We participate in activities at the school, host luncheons, and this December, we'll offer a Christmas shop for SKES families. Our most longstanding ministry with South Knox, however, is our KidsHope Mentoring Program. Participating church members are paired with a child with similar interests or walks of life and spend one hour a week with their 'littles.' While one hour may not seem like much time, our mentors unanimously agree that though they fully give of themselves, they usually end up receiving more than they ever anticipated.
Getting Matched
Jill Hobby is our KidsHope Match Support Coordinator, which means she pairs children and adults who will relate well and get along. During the matching process, children and adults both get to voice their likes and dislikes. If a child is active and enjoys basketball, or if an adult loves playing cards, Jill will match them respectively with someone who enjoys similar activities.
Once matched, the mentor fills out a weekly log describing what they did and talked about with their little. Jill is thrilled when she sees a match working out well.
"Our mentors are committed and really get invested in their lives, and the kids really look forward to their visits," she says. "It's really amazing how you can bond with each other."
Barbara's Story
Barbara Woodard, who has mentored for the last 5 years, is accustomed to that bond. Her last two littles have been girls named Mary* and Gracie*. Barbara only mentored Mary for a short time before she switched elementary schools. Fortunately, Mary and her family moved to a neighborhood close to Barbara, and she has been able to keep up with her little and be heavily involved with the family.
"When Mary moved schools, I told her I'd be her forever friend," says Barbara. "So I take her out to eat every once in a while, and she calls me and we talk. When her family had some trouble, another church member and I helped her furnish the condo they live in now. You never know how you might affect the life of somebody until you've put yourself in the position to do so."
Reflecting on the last five years, Barbara has realized that even as she influences her littles, they also influence her. She never expected mentoring to be the highlight of her week, which she describes as "one of the best hours" she has.
Gracie, whom Barbara has mentored since she was in Kindergarten, will be moving on to middle school this year. Over the last four years, their relationship has flourished. They truly know each other – often conversing about family or playing Old Maid or creating greeting cards for Gracie's class on holidays. Gracie not only knows the first and last name of everyone in her classes every year, she also knows every person's name in the entire school.
"She's just a special little girl with a lot of special attributes," says Barbara. "It's been a good relationship that I'll cherish. I've learned how easily you can get children to go the right way by being a good example. And, I don't feel like adult and child anymore. You know, I feel like I'm on the same level."
Those special relationships are more common at South Knox Elementary than other schools. Barbara, who walks with a cane, has had children run to pick it up for her if she dropped it or go out of their way to open doors for her. She notes a difference in the atmosphere at South Knox, and she isn't the only one who feels it.
Betsy's Story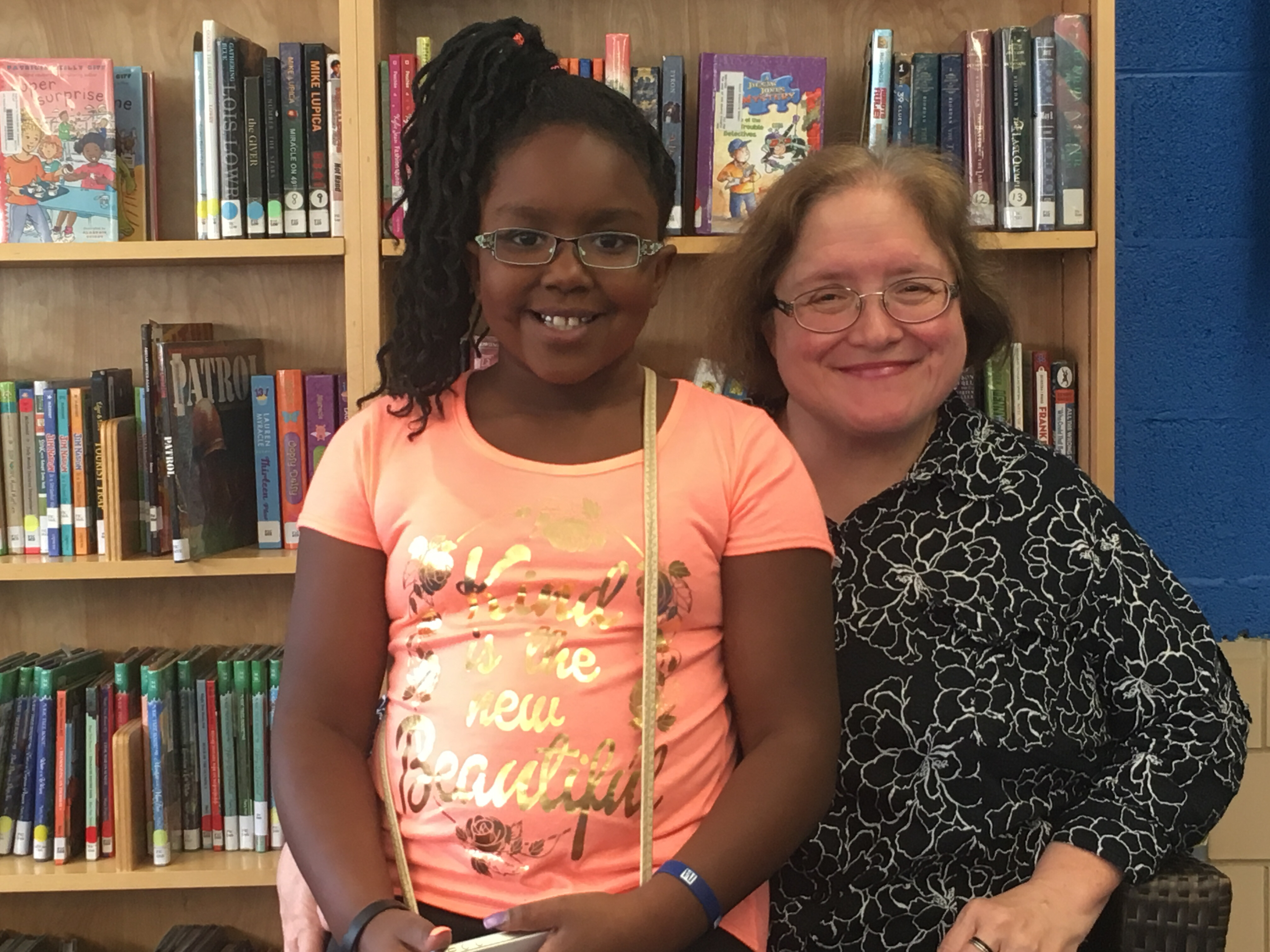 Betsy Pickle, who's been mentoring for 6-7 years, has also felt the difference at South Knox. Betsy doesn't have children of her own, and she grew up with four brothers. She refers to mentoring as her way of "giving back," yet she has found her littles give her the opportunity to have little sisters of sorts. She recognizes the importance and need of mentoring.
"It's almost magical how 'cool' the kids think their mentors are," says Betsy. "It's impossible to list all that I have learned from being a mentor, but one of the most obvious things is how much every kid at South Knox wants and needs a mentor."
Since Betsy has mentored four different children, she can attest that want and need, and she has worked within the full gamut of circumstances. Her first little lived in a house with 13 people and one bathroom. The second and third had troubled families lives. Her current little, RaShya has a stable home life, is a leader, but benefits from Betsy's help academically.
Aside from academics, Betsy and her current little enjoy playing board games and doing "crafty things" together. She refers to her relationship with RaShya as a good friendship where each looks forward to seeing the other. Sometimes they even sing and dance when they're in the library and no one else is around.
Regardless of age, from college student to retirement, mentoring allows you to pour into the life of a child, making a difference not only in them but in yourself. It teaches you how to pay attention to needs of other, how to be flexible, and how to give of yourself.
"I think most of us find out not only that we want to give more, but also that we're receiving more than we give," says Betsy. "These children show us how to get through tough times and how each person's supply of love is infinite."
Mentoring Produces Growth
Love is what the KidsHope Mentoring Program is all about. We love the children, and they love us, and because of that love there is growth. Growth that Jill Hobby says may not produce academically right away, "but will produce in their heart and soul, and they will carry it with them into adulthood."
The children at South Knox Elementary School come from all walks of life. They may have tumultuous home lives, social needs, academic struggles, or they may just need someone to talk with. Whatever the case, you can bridge the gap and make a difference.
Between now and December 1, the KidsHope Mentoring Program is open to new applicants for the 2017-18 school year. If you have been thinking about becoming a mentor, be encouraged that if you have a heart to love others, you can be a mentor. Also, know that you won't be alone. All applicants are trained and given resources to be successful with their little. And, dedicated staff members like Arthur Clayton, Susan Tatum, and Jill Hobby are all here to help you succeed.
Simply send Arthur Clayton an email at to get started today!
*Some names have been changed for the privacy of the children and their families.