25 Years of CBF
The last week of April, First Baptist hosted the three-day Leading Women Conference in partnership with the Cooperative Baptist Fellowship and Baptist Women in Ministry. The conference was a celebration of 25 years of CBF and women's place in that story. Forty-eight women influencers from across Baptist life participated in the program including our own Pam Neal and staff former member, Carol McEntyre, who is now the Senior Pastor of First Baptist Columbia, Missouri.
From a 91 year old missionary to a 20 year old college student, the conference drew nearly 120 participating women from all walks of life and all over the country. The overall atmosphere was one of community and encouragement.
"I've been referring to the conference as a 'no-handshake zone,'" said Suzii Paynter, Executive Coordinator of CBF, "because it's all hugs. There is a great combination of called and gifted women coming together to lift up one another and focus on ministry call."
Similar Journeys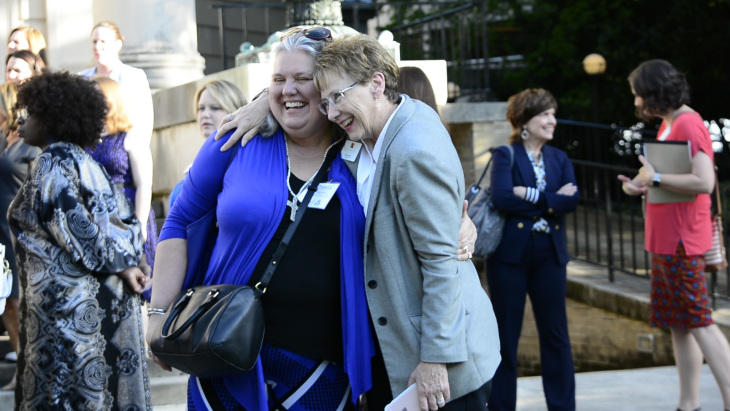 Each day and each session was a blend of worship, testimony, and teaching through experience. It became a place where women could share their stories and strengthen each other through the commonality of similar journeys.
Dihanne Moore, Ministries Associate at CBF described it this way: "Sometimes women are hesitant to walk out the calling God has placed on them. We know we are called, but there is this lack of courage to do what God wants us to do."
Through sermons, testimonies, LEAD talks, and conversation, countless stories were told of women experiencing the turmoil, Dihanne shared. For that reason, the conference was a good and necessary event to validate shared hardships.
"When we see people like ourselves walking in the position God has called us to walk in," Dihanne said, "it gives us a sense of 'I can do this.' They are doing it, so we can too, even when the walk is hard."
We Need Eachother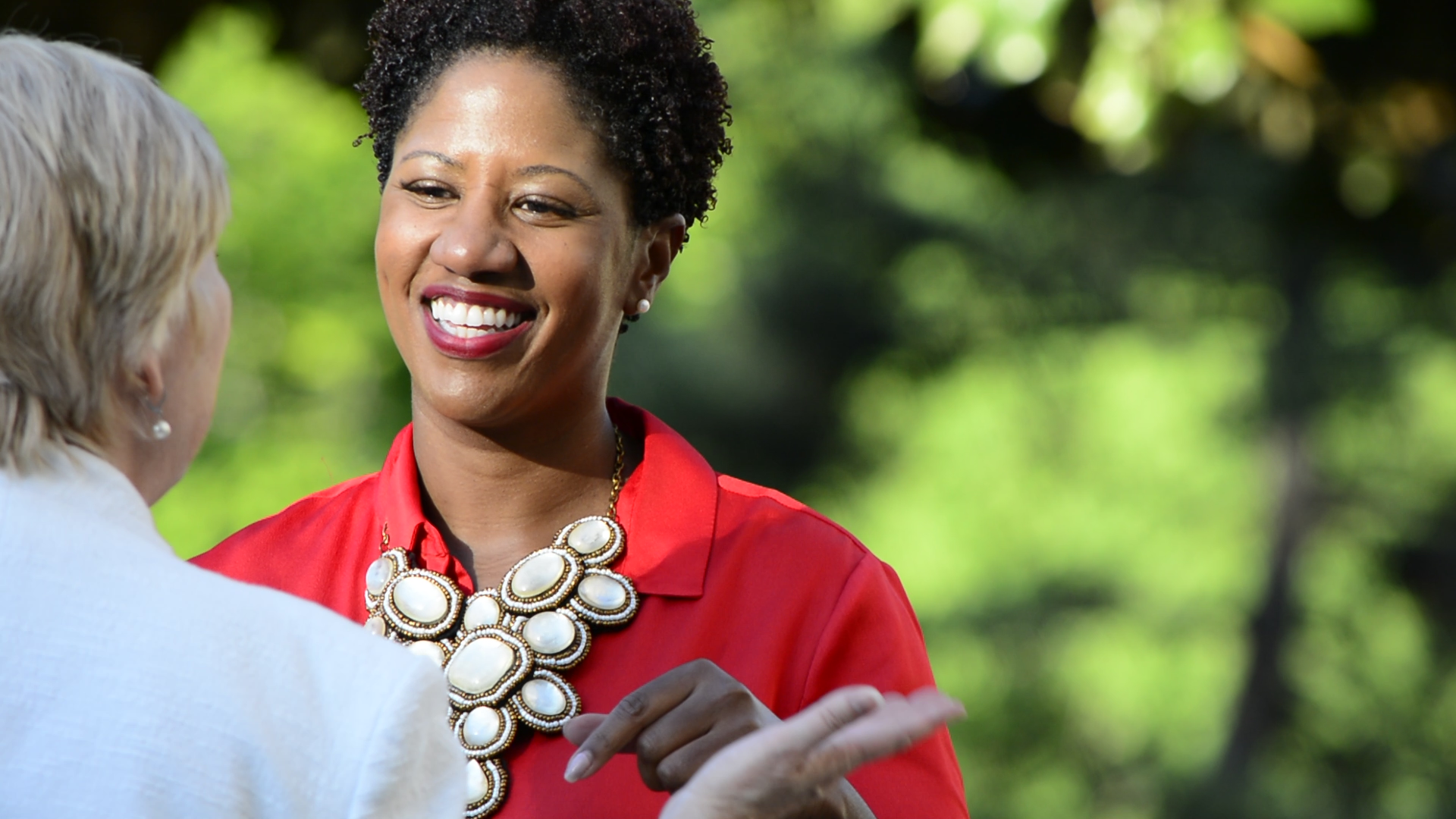 Every participant had the chance to be a learner, an encourager, a friend, but most importantly, a leader. The conference affirmed that leading spirit in women and gave them space to look to God, submit to God's leadership, and move forward. It encouraged women to embrace beauty over perfection and community over individualism.
"You can't do it alone," Pam Durso, Executive Director of BWIM, said about embarking on the journey as a woman in ministry. "You need friends, colleagues, and mentors. You need people who will cheer for you, cry with you, listen to you, teach you, pray with you, and walk with you. And that's what Leading Women has been about."
First Baptist would like to thank all the staff and volunteers who made this conference possible.