Looking Back on My Years in the Youth Group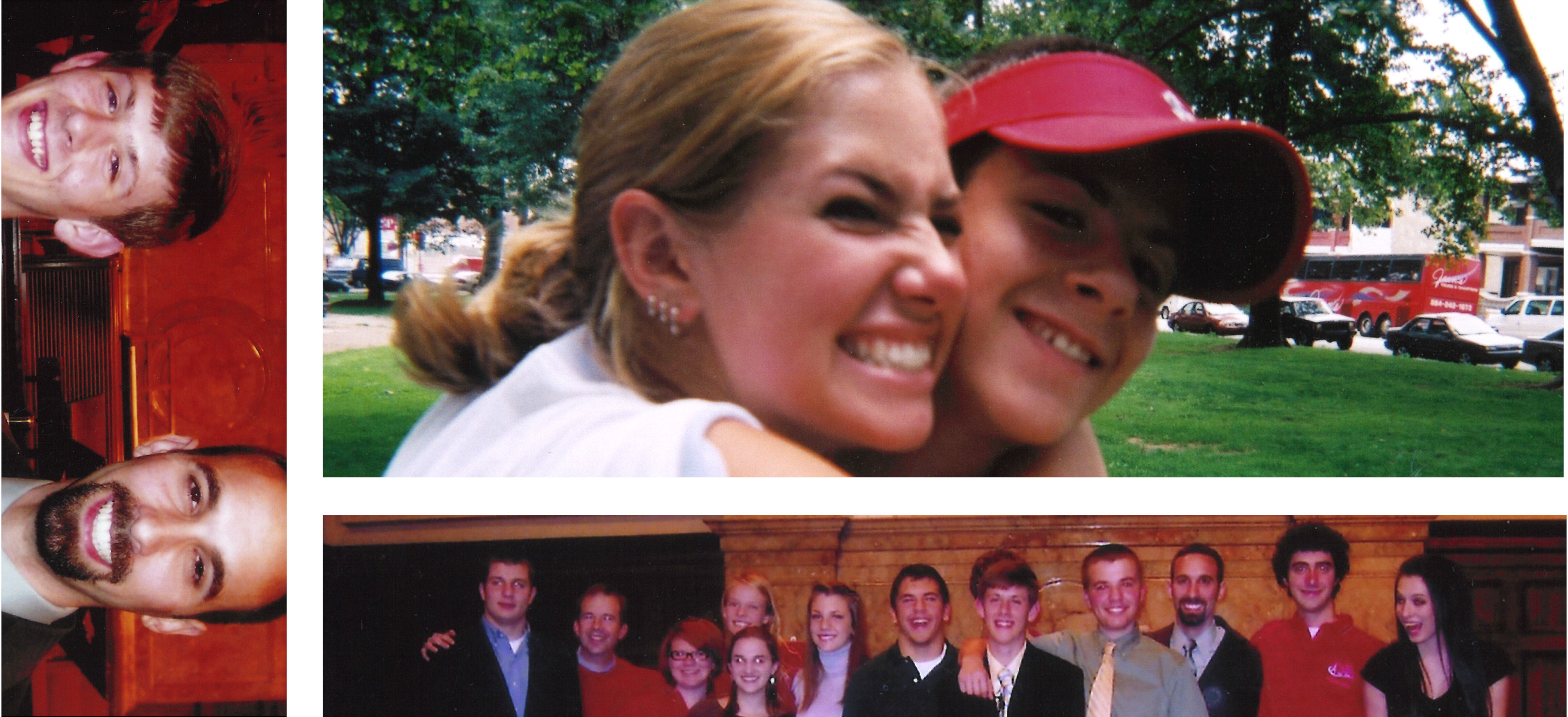 During my 7th grade year of school, something happened that I felt drastically unprepared to face. I began that awkward and challenging journey known as adolescence. Suddenly daily life was quite a challenge, especially when it came to school. I felt as though middle school was a place where I had to daily face fears of how much homework I'd be assigned, how I would try to fit in with other students, as well as wondering if I could ease my mind of unnecessary worry over what were usually minor issues. Surely there was someplace I could go and feel that I fit in. Surely there was a place where I could feel at ease, have fun, and perhaps learn some valuable knowledge in the process. Well, it turns out I did find such a place. That place was the youth group at First Baptist Knoxville.
In 7th grade in 2002, I was welcomed into the youth group, and some incredible memories followed in the years ahead. I would like to reflect on some of those memories because they demonstrate that feeling part of a group of friends within a church body is a phenomenal experience.
I remember witnessing many youth parents stepping in and playing major parts in planning and carrying out youth activities due to the departure of youth leader, Jane Hull, when she and Dr. David Hull relocated to do ministry in Huntsville, AL. The first major event after Jane's departure was fall retreat in early November 2002. It is hard for me to remember specific details of that trip because I was so young, but I do remember feeling at home amongst friends and people who cared about me. Everything from fellowship and learning to meals together to rooting for the football Vols on TV – something about it all made me feel right at home.
The next event I remember taking part in for the first time was in Spring 2003. It was the tradition of a "Disciple Now" weekend. It served as an opportunity to fellowship with and enjoy a weekend of Bible study with older youth. Again, in the comfort of a host home, I felt like I was part of something great.
The summer after 7th grade, I experienced two truly amazing out of town trips. I attended my first Passport Camp which took me away from home for a week. That served to help me grow as a person and leave my comfort zone. Once I got to camp, I didn't really mind. Everything about it was so neat. We had lively worship, got to participate in Bible Study and mission work with students from other churches, and we participated in traditions like foot washing with First Baptist friends and adult leaders. I thought it was truly special to participate in a tradition where I and others could show our mutual appreciation through the washing of each other's feet.
Later in the summer of 2003, I was the youngest person from First Baptist Knoxville to attend a youth mission trip to Philadelphia, PA. Again, I was taken out of my comfort zone, but I had a wonderful time once the trip was underway. There was plenty of work to be done at our mission sites, yet I remember each day feeling that I was appreciated and loved by the older youth, as well as the parent chaperones. I was 14 years old, and I had had a rough year at school. I had no idea that driving north to a major U.S. city, sleeping on the floor of a schoolhouse, showering in a trailer, and spending time each day getting to know my church family better would prepare me to face challenges in the school years ahead. What a blessing!
In the years after 7th grade, I continued to regularly attend trips with the youth group. I believe the overall tally was four Passport Camps, one Student Life Camp, as well as four mission trips: Philadelphia, New Jersey, New Orleans, and the country of Croatia. Those trips were just the summer activities! Throughout my middle and high school years, I never missed a fall retreat. I also spent a lot of time in the youth room at First Baptist. Sunday mornings were full of good fellowship with friends and excellent Bible Study teaching from adults who truly cared about us. I was always among caring people while I was a part of the youth group.
Michael McEntyre was my youth pastor for the majority of the time I was in the youth group. Michael is an incredible person. He invested much energy into keeping the youth active learners through study, activities, and missions. I can't thank him enough for his wise counsel and friendship. He supported me when I experienced the highest of highs as well as the lowest of lows. He also brought several college and adult helpers and interns on board during his time as youth pastor. Two of the interns I must give a special shout-out because they befriended and guided me, allowing me to express my personality in various ways as a teenager. Those two individuals are Jonathan Higdon and Elaine Childs. Both are incredible Christians.
As my time in the youth group was coming to a close, who could forget that I was given the awesome responsibility of being Youth Week Pastor in 2008. My first ever sermon preached was in the sanctuary of First Baptist Knoxville. What an opportunity to share and glorify God in front of the church family that had supported me as I grew and matured as a young person in the church. I will always be grateful for that special ministry opportunity.
Lastly, for those who knew me best in my youth group years, don't worry; "BK" is going good places in the years to come. Have you heard? I just graduated with my Bachelor's Degree! It took me 10 years to get there. My young adult years have seen some mighty big challenges. However, I truly, truly, believe that if it hadn't been for the growth I experienced as a youth at First Baptist, and the people who constantly supported me, my years following high school graduation could have been much more difficult. I have always had First Baptist Knoxville supporting me, and I am continually grateful.
If you are a youth in the church, the parent of a youth, or a volunteer youth leader, and you are reading this article; I encourage you to stay involved with the youth ministry. Every event, from weekly Bible study to special weeks such as Student Life Camp, you are making a difference and glorifying God in your faithful participation.