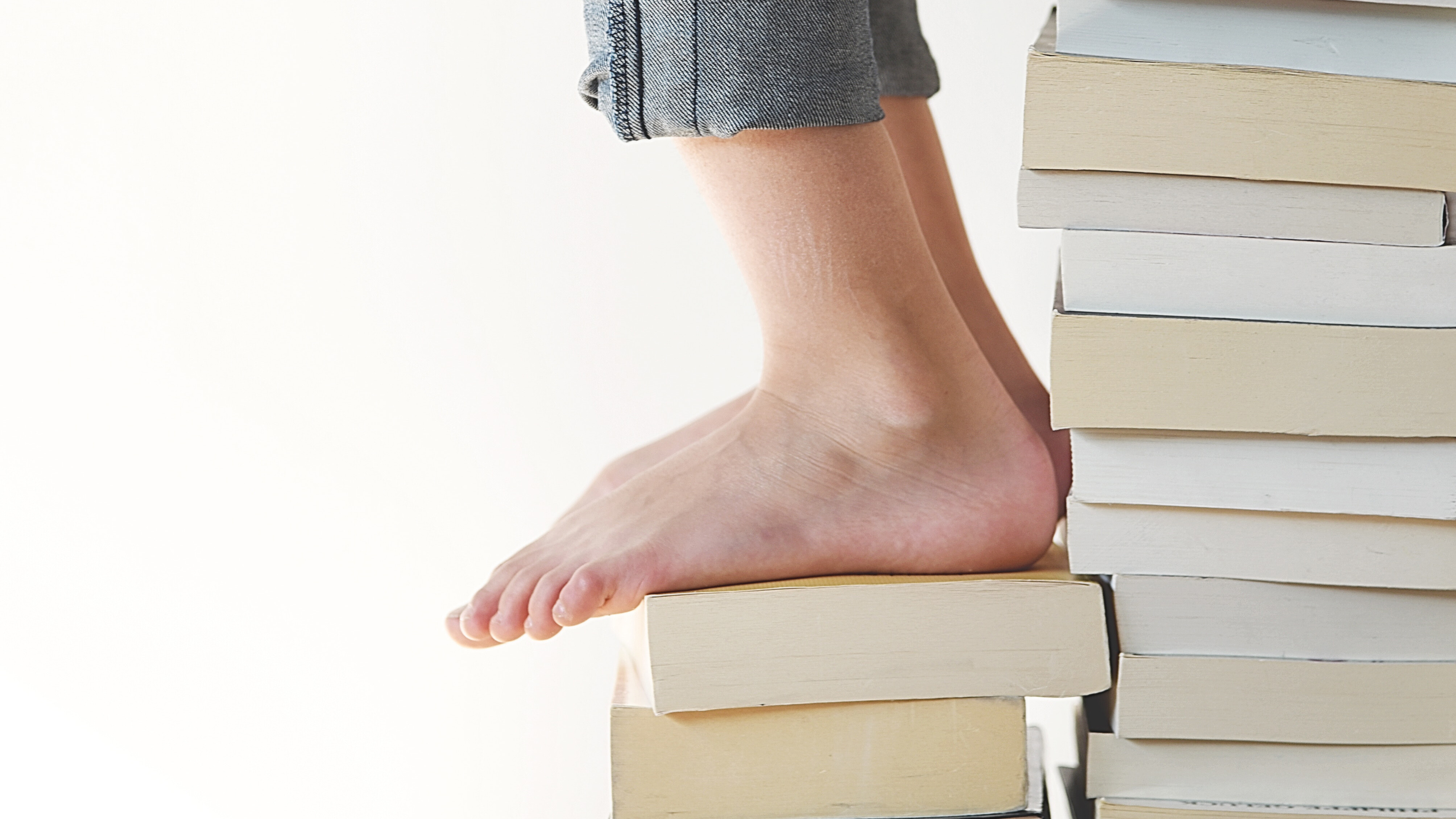 As a kid growing up in a Baptist church, Promotion Sunday was a big deal. It was the day we went on to the Next Big Thing.
In preschool, it meant moving on from a group of sweet women who loved on us, told us we were pretty and handsome, and taught us about Jesus and his love for us, to a new group of sweet women who did the same. We learned Bible stories from illustrated figures placed on felt boards, sang about Zacchaeus and Father Abraham, and ate daisy shaped butter cookies with holes in the middle.
Promoting to grade school Sunday School meant having a Bible presented to you and memorizing Psalms 100 and the books of the Bible. It seemed like it took decades to promote to fourth grade, where we were finally allowed to participate in Bible sword drills. Competition was fierce as we "presented our swords" and raced to locate the Bible passage we were charged with finding.
Reaching middle school meant you could ask a trusted friend from Sunday School to sit with you during the worship service, and promoting into the high school class meant that you didn't have to sit with your family anymore. High schoolers took over the second row in the sanctuary, and if you were really lucky, you got to sit next to your youth group crush and share a Bible.
As a parent raising kids in a Baptist church, Promotion Sunday is even more meaningful. My family began our journey in the nursery with sweet ladies who rocked the kids, then moved through the rooms on the preschool and grade school floors, eventually coming to the Youth Suite. During that time, our kids developed relationships with some of the best people this church has to offer. Many of those people are still there, praying for and encouraging them as they grow, and for us as parents as we raise them.
I'm thankful that Promotion Sunday is still a big deal at First Baptist Knoxville. It is exciting to see first graders accepting their big kid Bibles, knowing what is in store for them. Sunday School, Kid's Camp, children's choirs, and family mission opportunities help them learn more about God and strengthen their relationships with friends and spiritual mentors. Not only is there rapid physical growth during these years, their spiritual growth is astounding as well. And, the adults who work with them are committed to seeing them through this period.
It is poignant to watch sixth graders accept the Bibles they will use as they navigate the most turbulent time in their lives. They will make notes and highlight meaningful passages during Bible studies and youth retreats, and there will be friendships and experiences that reinforce those passages. They start to figure out who they want to be in life, and once again, dedicated leaders are there to shepherd them into adulthood.
As adults, we no longer get to move on to a new class on Promotion Sunday, but it does give us the opportunity to take stock of where we are in our spiritual lives. Have we grown complacent? Is it time to stretch and put ourselves in a position to grow in Christ? Are we ready for our Next Big Thing?