South Knox Elementary School: Community Connections
South Knoxville Elementary is not a normal school. Upon entering the building, you are greeted with welcoming smiles and helpful attitudes. Halls decorated with creative bulletin boards inspire children to embrace leadership and friendship. Library desks shaped like puzzle pieces encourage working together. The classrooms are painted shades of blue, purple, and orange. Teachers organize their rooms to promote learning and comfort, and their sphere of influence extends beyond their own classroom walls – all the teachers know and love every student. South Knoxville Elementary is small, inviting, fosters meaningful relationships with its community, and has a Christian staff dedicated to meeting the children's needs.
Dr. Tanna Nicely, SKE's principal for the last four years, takes it upon herself to network in her local area not only to benefit the children, but to form partnerships that benefit both school and community. First Baptist is one of those community connections.
"My philosophy is it's my job to make sure South Knox Elementary is connecting with the community and the kids have everything they need," Dr. Nicely said. "Not just academically, but everything they need. Why not leverage the community to gain that?"
Throughout the school year, First Baptist and SKE host events like the beginning of the school year Open House and the end-of-year picnic. Members of First Baptist Knoxville get to spend time with students painting faces and fingernails, meeting parents, and eating together.
"We have those traditional events, but the big thing I see is the relationship building." Dr. Nicely said. "Mentors from First Baptist come in every week to meet with their mentees, and the kids cannot wait for them to come."
First Baptist and SKE are connected through KidsHope USA, an organization that pairs church members with students in local schools. The 'mentors' give one hour each week to their 'littles,' and often these relationships become a critical part of the children's lives.
In July of this past year, a mother of four SKE children passed away suddenly, leaving all the children to be taken care of by their grandmother. Dr. Nicely immediately contacted the children's' First Baptist mentors and Arthur Clayton.
"They sprang into action and reached out to that family in need," Dr. Nicely said. "When I went to the visitation, I saw First Baptist members there, and it just made me cry thinking, 'What a difference this church is making.' I can't imagine where the grandmother would be without the love and support of First Baptist."
Jeannie Ensign, intervention specialist at SKE and mentor of Dr. Nicely, described SKE's relationship with First Baptist as a "win-win." Amicably referred to as "Mrs. E" by the children, she has worked in schools across the United States, and has never seen a partnership like this one.
"It's very rare you see a community-based organization come into a school and become such a part of the school – an integral part, a necessary part," Mrs. E said. "When I think of the mentors and how they interface with the kids – how they care and love on the children – I see that trust and love are built for both parties."
Mrs. E regularly instructs in tandem with other teachers at South Knox. She focuses on children with alternate learning styles so they can keep up in the classroom. Both she and the other SKE teachers believe the children's time with their mentors is just as important as classroom time.
"The time with their First Baptist mentors is sacred," Mrs. E said. "Having a person to turn to – to know somebody cares for them – gives the children the opportunity to go further and be successful. Often times, they don't have the blessing of a wonderful home. This school is their home, and we love on them and care for them. The children are shown love, so they can reflect it back."
Mrs. E and Dr. Nicely both understand the difficulties of teaching. Teachers want to impact lives, and often they have few resources impact with. Each semester, teachers are given a small budget for their classroom supplies, but once that budget is gone, remaining supplies come out of their own pocket. If teachers want a rug for the children to sit on, that comes out of their pocket. If an instructor wants an industrial grade pencil sharpener to sharpen all their pencils at the beginning of the day – so the children aren't constantly sharpening during instructional time – that comes out of their pocket.
As all parents know, school supplies are expensive. Each year, the lists of required binders, tissues, and paper get longer and longer for parents. These necessary things simply aren't in the budget for schools, which makes the situation difficult for parents and teachers alike.
Through our partnership with SKE, First Baptist helps alleviate some of that tension. Every year, the SKE teachers provide our congregation with a thorough school supplies wish-list to better their classrooms.
"Garbage bags full of supplies came in this year," Dr. Nicely said. "It was incredible – a tremendous outpouring from the church. All our items from the wish list were taken care of."
This kind of gift allows the teachers to focus on teaching and the parents to focus on parenting. We are thankful to be able to give, and we're thankful to serve in a school that gives us the opportunity to share the love of Christ.
"My prayer every morning is that God will show me how I can make a small difference in the lives of these children," Mrs. E said. "Teaching is seeing a need and serving that need. That what I do, and that's what First Baptist is doing. That's the teaching of Jesus. We are here to serve."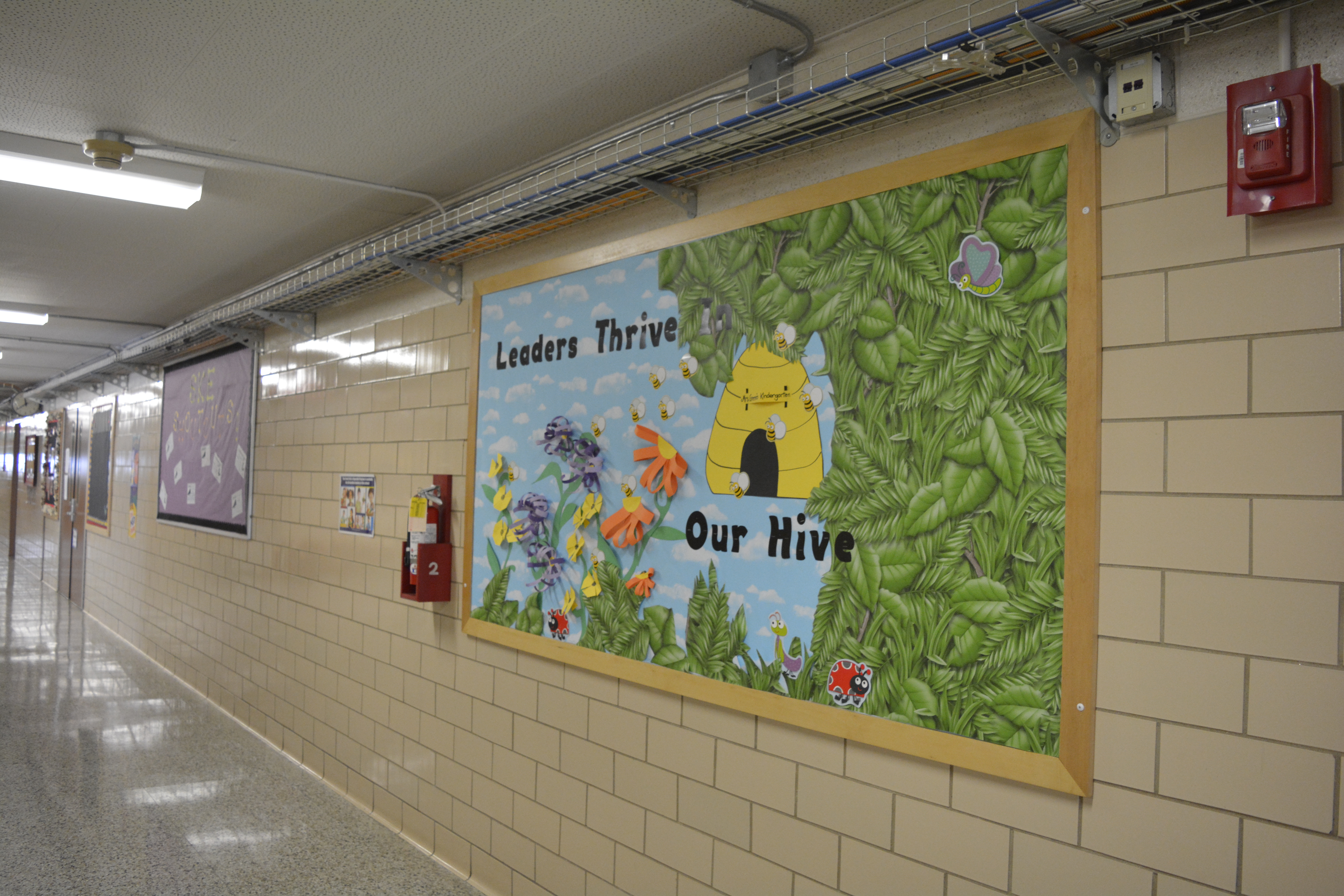 Some days Mrs. E and Dr. Nicely make a difference by using their gift and talents to change the course of a student's life. Some days they make a difference simply by wearing a smile, embracing a child, and giving an encouraging word. Every day they show up and love, it is enough.
What an encouragement to us all. When we show up and love, we are living out the teachings of Jesus. When we show up and love, it is enough.
__
Get Involved
If you would like to love on a child this semester, we can connect you to South Knox Elementary. Contact Jill Hobby at to join our KidsHope mentorship program.
If you would like to love on your community through another area you're passionate in, we have so many areas you can serve. Check out our service page to get started today!