The Blessings of a Multi-Generational Church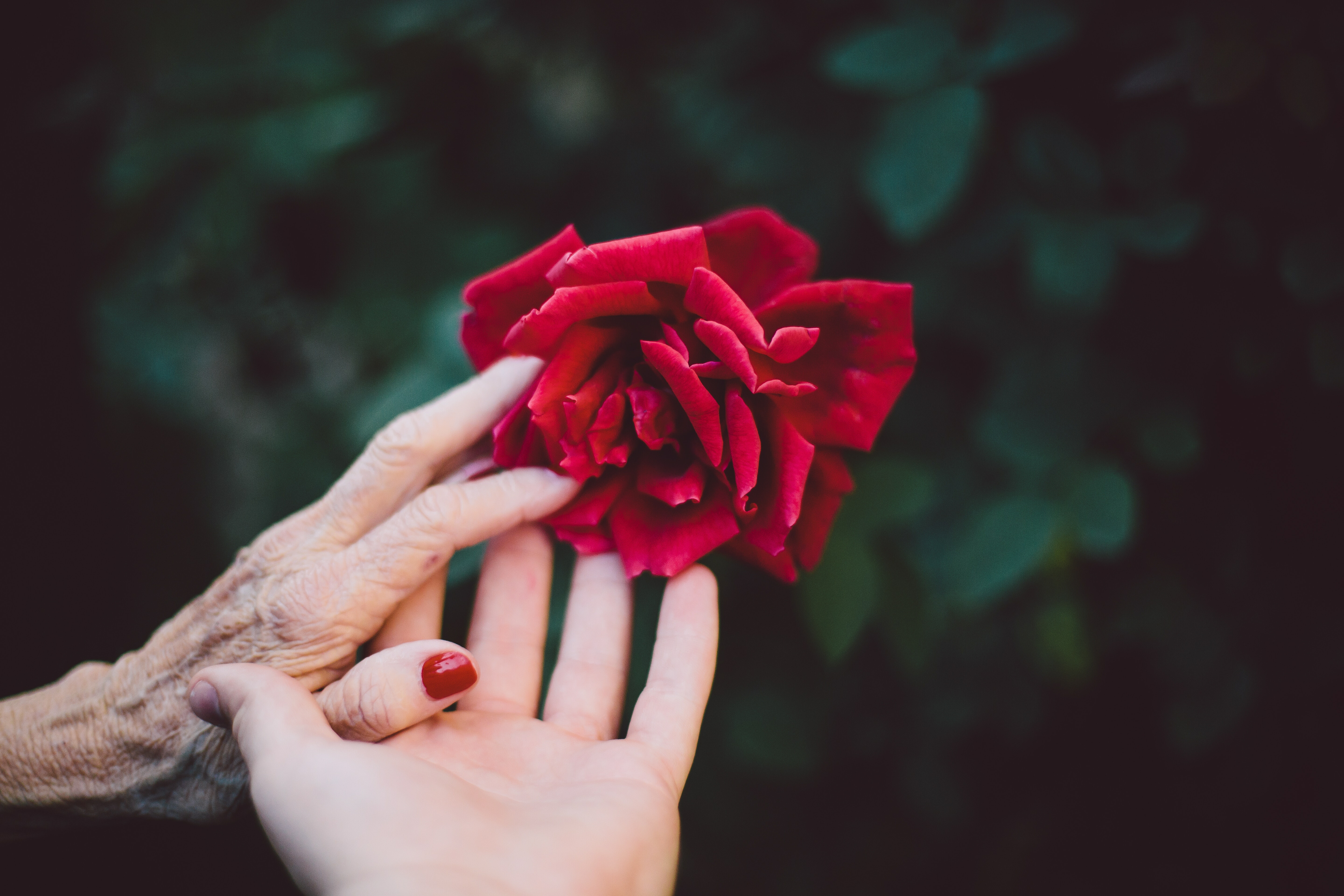 Judy Kate Manning was a little scattered and needed some time alone before everyone arrived at the church. She gathered some of the smaller gifts from the car and crossed the little bridge that connected the parking garage to a side entrance of the church.
The sun warmed the cool Autumn breeze. She entered the magnificent Sanctuary and sat down on the front pew, aware of the silence. She wanted to calm the feeling of a low-level anxiety that had bothered her for several days.
She closed her eyes and bowed her head to pray, but memories immediately began to parade through her mind like turning pages in a photo album. Having been a member of the church since she was pregnant with her first child, she was at home in this place. Both her daughter, Rhea, and her granddaughter, Abigail, were married only a few steps from where she was sitting, and she recalled clearly the joy of each of their weddings. Throughout the years and seasons of her life, this church had been a place of celebration during happy times and of comfort during times of loss and deep sadness.
The church was large with multi-generational members in all four seasons of life. Children's happy laughter filled the halls on Sunday mornings, and the youth grew strong like young trees. College students prepared for their careers. Vibrant parents in their most productive years of life, including 'empty-nesters', were struggling to adjust to a quieter house. And Seniors, who, through many years in this church, had gained much wisdom, fortitude, peace, and a deep faith that could actually be seen on their faces. A true sense of being part of the family of God was evidenced in this place.
Well… Not everything was perfect. No church on Earth was or could be perfect because people, even Christians, couldn't be perfect. The church was, even now, going through a time of ministerial transitions. And as in all transitions, there were some misunderstandings and hurt feelings. But she and many other members had walked through other challenging changes throughout the years and had experienced and witnessed God's grace as he led the church through similar times of changes. And he, whose faithfulness was great, would certainly get them through this transition period, too.
Seeing that guests had begun to arrive, Judy picked up her gifts and purse and made her way to the Blue Room.
***
Judy could hardly believe she was about to become a great-grandmother. Her granddaughter, Abigail, would soon deliver the family's first great-grandchild, a baby girl, already named after her – Elizabeth Kate. She was amazed that parents could now find out the baby's gender before the birth and see its features enutero. Things were a lot different when she and Jim were having their children.
The Blue Room was decorated in three shades of pink for the baby shower.
Judy was adjusting the delicate rose pink ribbons she had added to the hand-stitched lace around the edge of the bassinet cover when her friend, Janice, stepped up beside her.
"Oh Judy, it's beautiful. Has Abigail seen it yet?"
"No, but she knew I was making it."
"Do you feel like a great-grandmother? Janice asked. "You're so blessed. My son and his wife can't have children, so I won't even have a grandchild." Janice saw her cousin, Anna, enter the Blue Room, "I'll be right back. I'm going to see if she brought the camera," she said, already walking away.
Suddenly - the weight of the years seemed to fall through the ceiling and land on Judy. She felt ancient. How had time passed so quickly? It didn't seem so long ago that she was the young woman who was awaiting her baby girl to arrive. But she had left her youth behind long ago, and now, even her late Autumn years were gone. She might have a few lovely leaves of color clinging to her branches, she thought, smiling even as she acknowledged that she was, by any definition, a very Senior woman.
Judy sat down in a nearby chair. Was she lucky? No. It took more than luck to arrive at this point in life. She was more than lucky; she was blessed to have lived so many years – blessed to get to welcome this new generation to the family. She wasn't going to allow herself to feel ancient just because she had had so many birthdays. Hadn't Sarah given birth to Isaac when she was in her nineties and lived to see him grow up into a fine young man? Well, she too would have faith! Faith that God would give her yet more years and sufficient strength to see her great-granddaughter grow into young-womanhood.
There was a lot to be thankful for. And much to do.
She would play a significant role in this child's life. There were things she could pass on to her that no one else could. She would tell her wonderful stories
about her great-grandfather, Jim. And if the Alzheimer's robbed him of his ability to express his love for her, she would make certain that this child knew it. She would help her parents teach her the alphabet and how to count to one hundred. And best of all – she would help teach her about Jesus… Tell her about angels breaking through the clouds to announce his birth. She would take her to Sunday School and teach her songs like "Only a Little Boy David" and "Jesus Loves Me.
Judy looked up and saw Abigail walking into the Blue Room heading toward the bassinet. She joined her and hugged her tightly.
"Oh Grams … It's beautiful. Thank you." she said, returning the hug.
"Thank you, Father God. Thank you." Judy whispered.