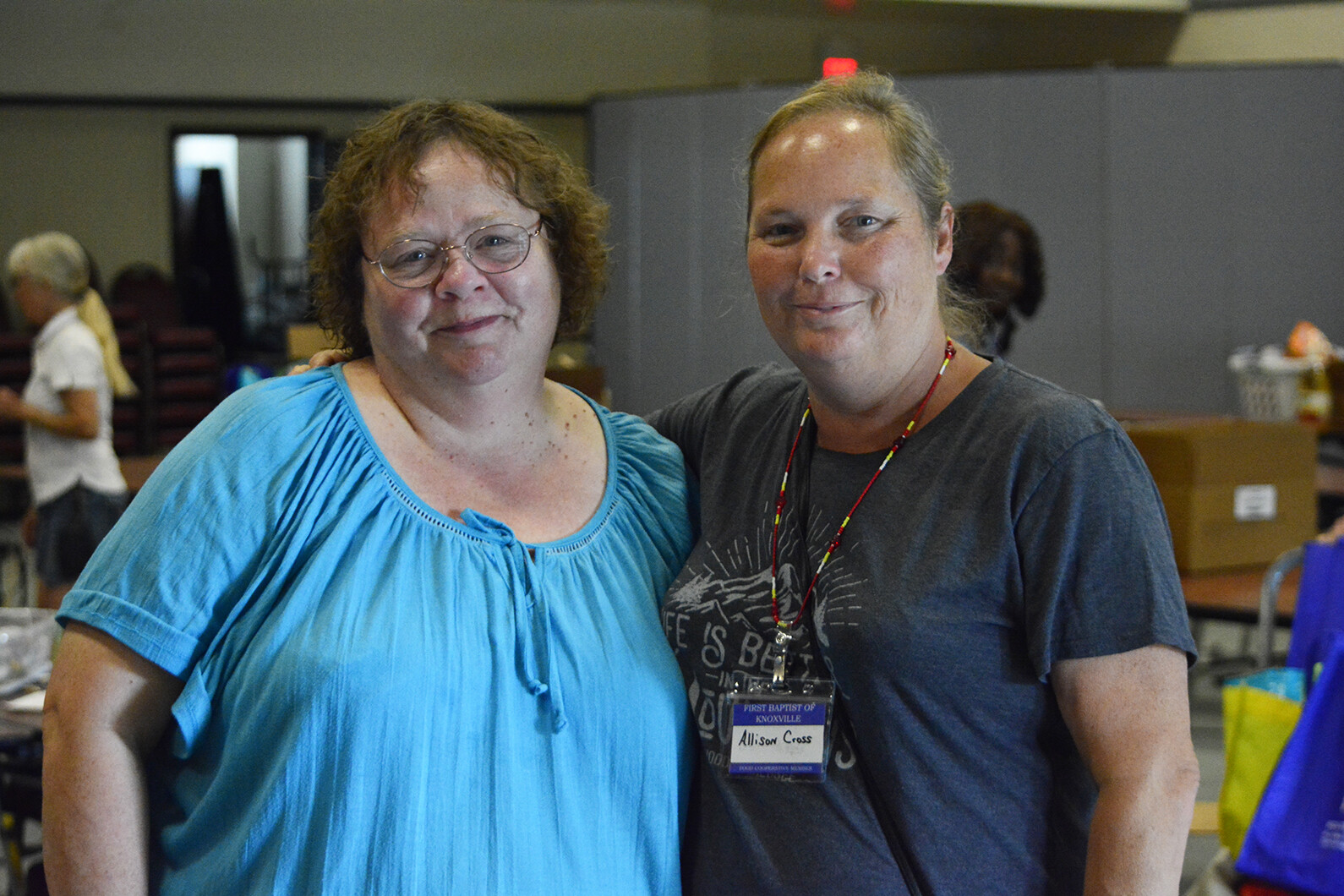 The members First Baptist's Food Co-Op confide in each other, laugh and cry together, and support each other. They view Co-Op as a family.
"Before I came here, I could hardly keep up. I don't know how I made it," said longtime member, Kay England.
"I wouldn't know what to do without it," said four-year member, Brenda Lowry. "Everybody worries about everybody else. They check on each other."
One member even described the Co-Op as "somewhere to turn to" where members share a bond that "starts with our devotional time that's just as important to us as the food."
This ministry obviously impacts our community in real and tangible ways. But, what exactly is a Food Co-Op?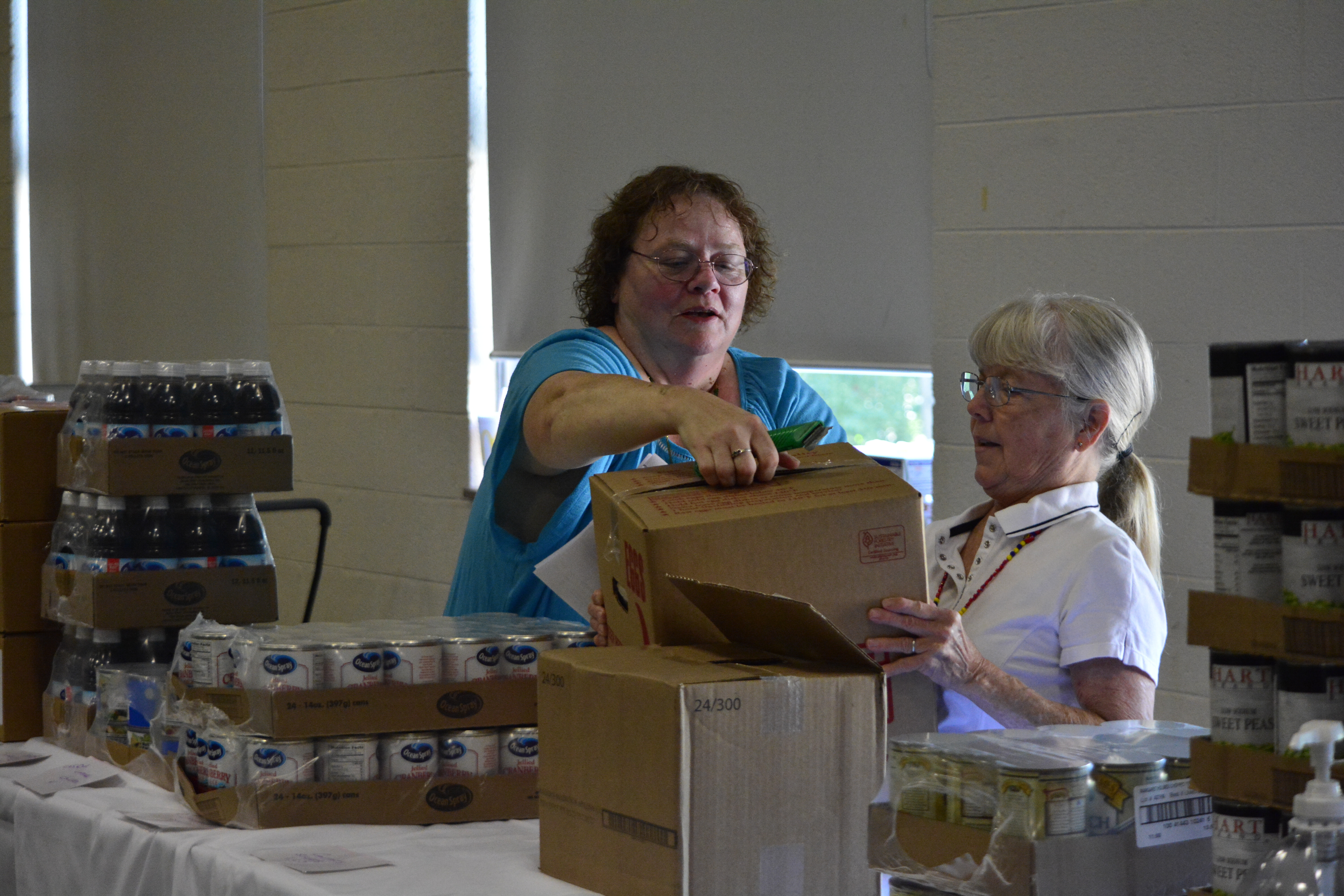 We are all acquainted with the terms "food pantry" or "food bank." They are places which distribute food to community members in need. However, trying to consolidate our knowledge of food pantries with the term "Food Co-Op," can be confusing. The idea of a Food Co-Op originated over 40 years ago in Atlanta when Rev. Chad Hale addressed a need by starting Georgia Avenue Community Ministry Food Cooperative. Rather than offering a large portion of the community a handout, he wanted to offer a smaller number of people food security and the opportunity to grow together.
In 2011, Betty Chandler, Carol McIntyre, Emily Plemmons, and Becky Hudson visited the Atlanta Cooperative to learn how to start their own at First Baptist. They successfully launched in May of that year, and our Food Co-Op has grown and flourished since then.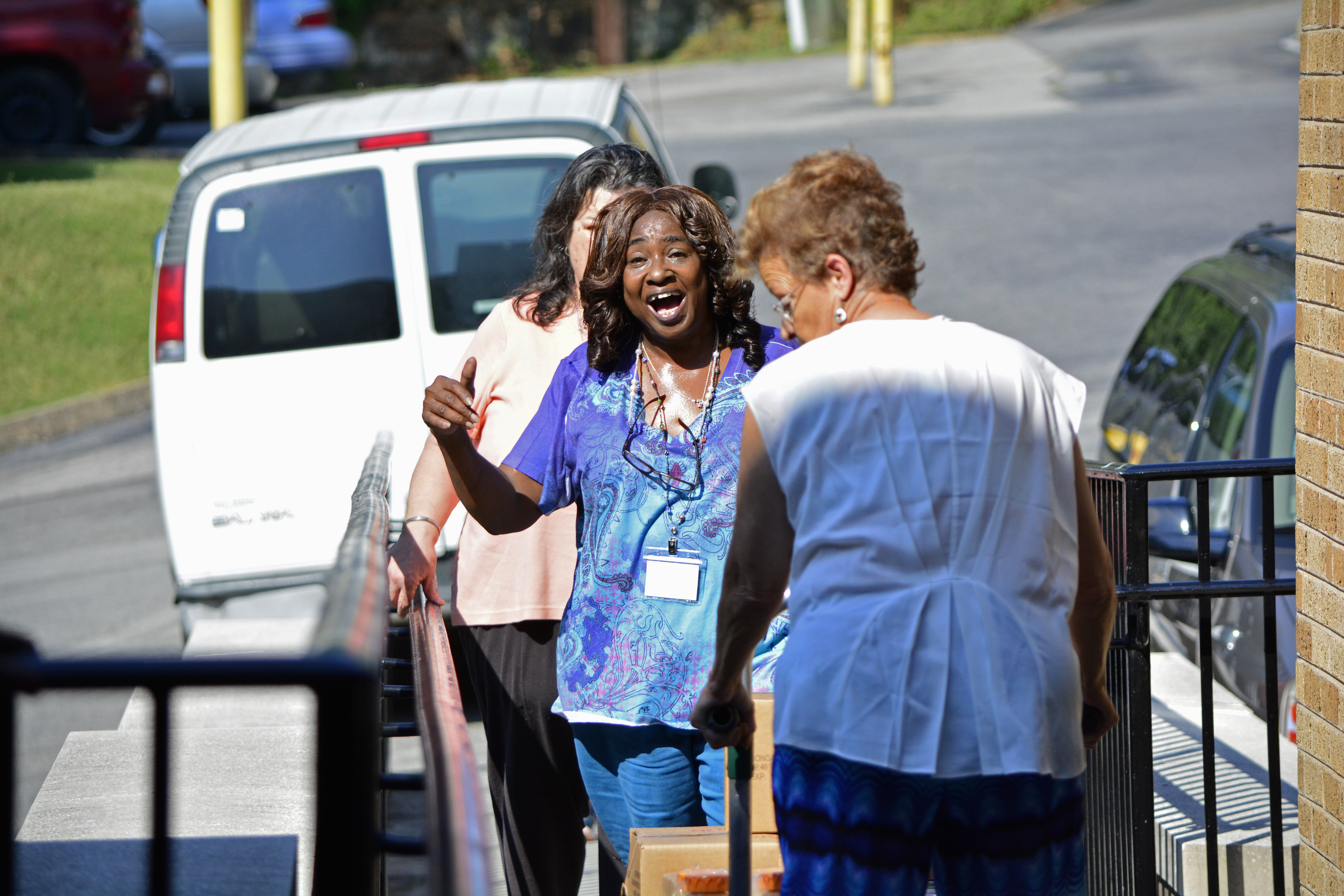 We supply 30 families with food every other week, but it is not a handout. Co-Op members must qualify, complete orientation, pay a $5 joining fee, and a biweekly $3 fee. This money doesn't pay for the food, instead, it encourages members to invest in and take ownership of the Co-Op.
They have done just that.
Today, our Co-Op is led completely by community members. Betty and Emily, still oversee proceedings, but Allison Cross, who joined our Food Co-Op over four years ago and joined First Baptist just last year, is now the coordinator and director. Members gather every week as a team to make the cooperative work. They unload the food van then sort and distribute the food into baskets, which vary in size depending on the size of the family. To many, this food keeps their family financially afloat allowing them to use the bulk of their money in other places like taking care of grandchildren or paying utilities.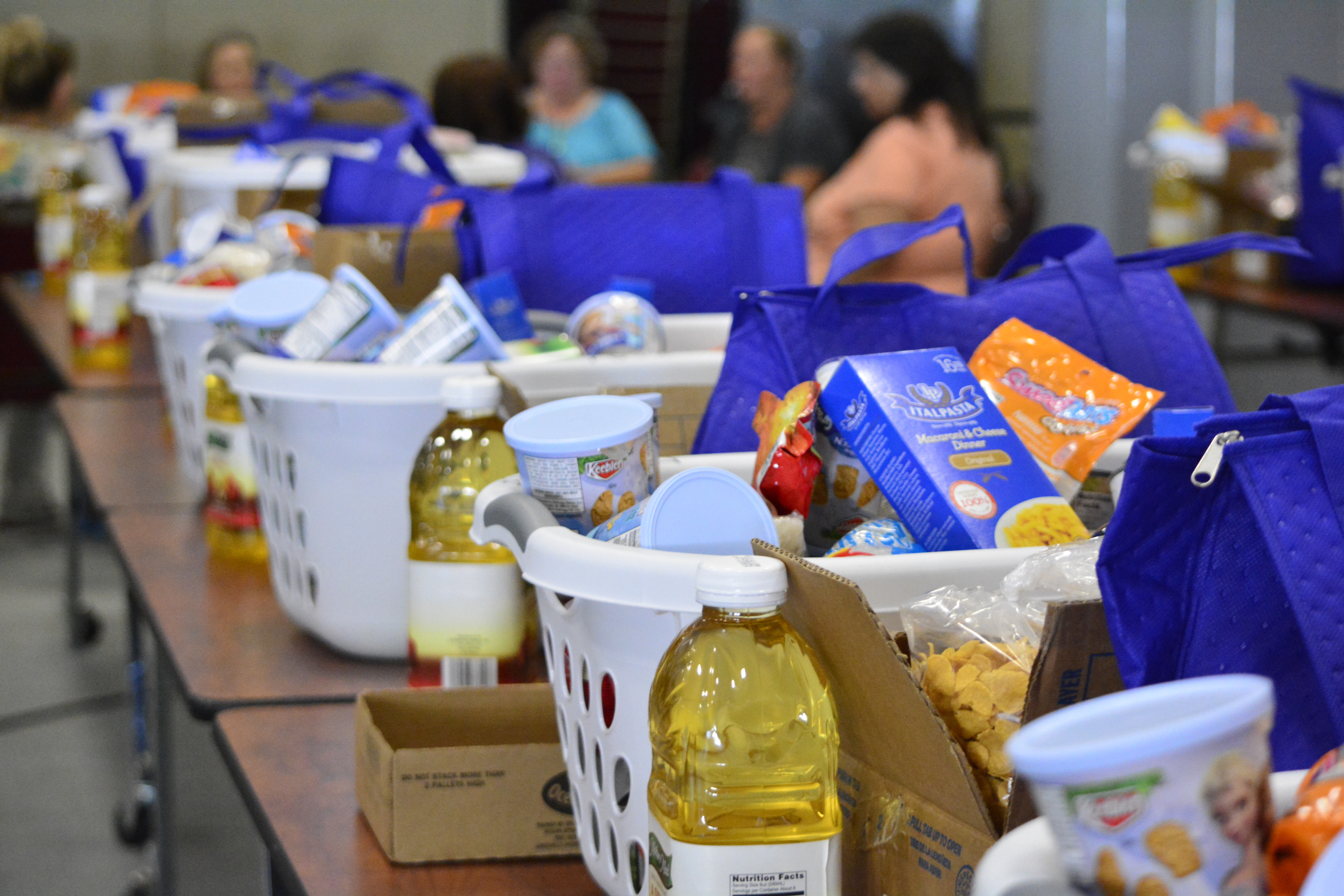 The past 6 sessions our Co-Op has partnered for the second year with a representative from EFNEP (Expanded Food and Nutrition Education Program) through UT Extension. The Co-Op members are given a demonstration on how to prepare a healthy meal or snack, followed by a brief lesson on nutrition for their children and family. First Baptist, then provides each family with the ingredients from the demonstration, so they can go home and prepare it themselves.
This program is meant to help members make informed health choices for their families by starting with parents.
"A lot of times, if you just teach the kids, they go home and parents aren't gonna buy the stuff because they don't hear the lesson," said the EFNEP representative. "If we can get parents to teach the kids, then you're crossing that milestone."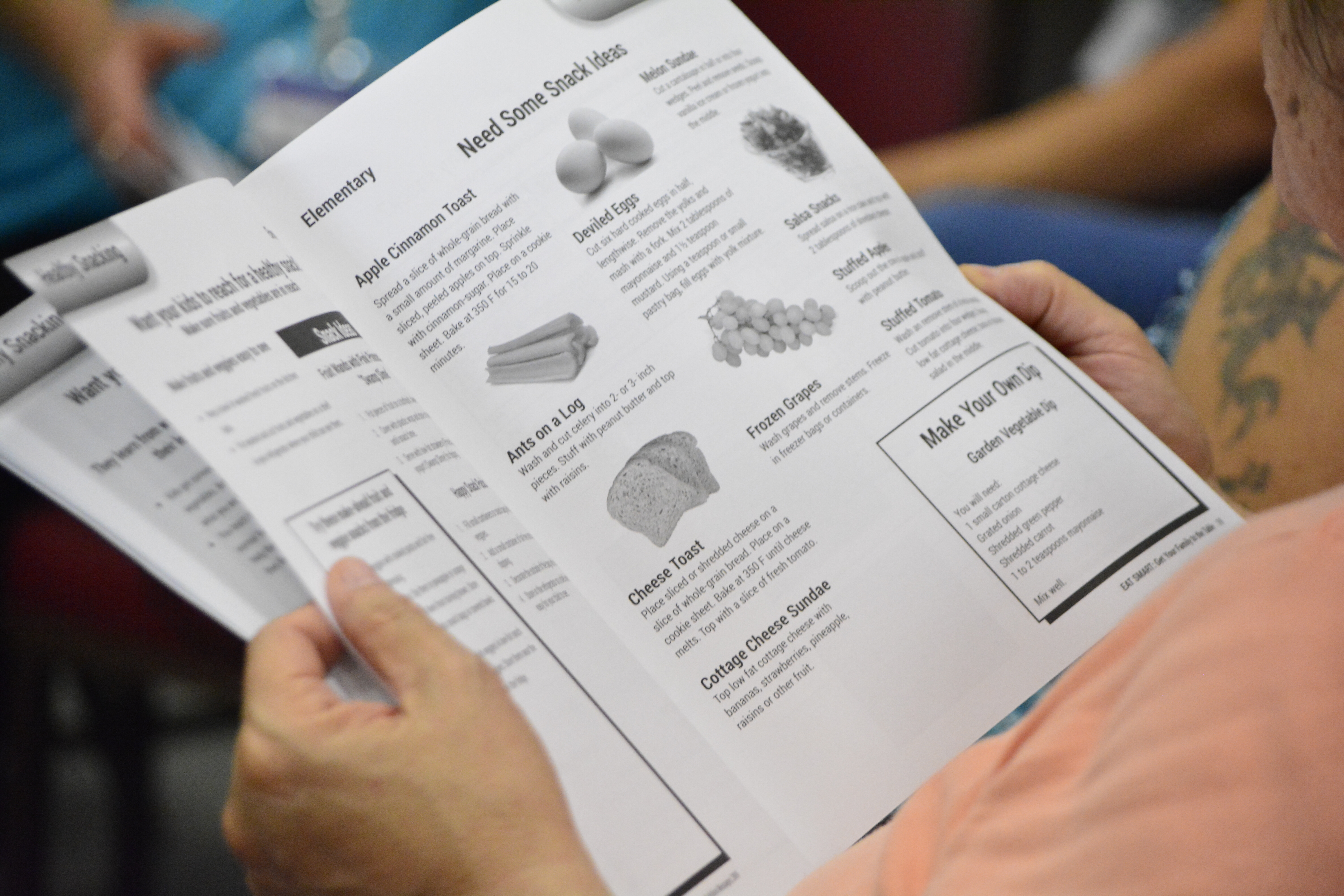 As an effect of this program, Co-Op members have learned how to budget money, follow healthy recipes, understand nutrition labels, and prepare healthy meals with the food they receive.
The Co-Op also addresses members' spiritual and emotional needs. During a member-led devotional time, everyone shares prayer requests and praises and hears an encouraging word from different members. Often, the whole group stands, hand-in-hand, in communal prayer taking on each other's hurts as their own.
The members value their relationships with each other. No one is alone or left out.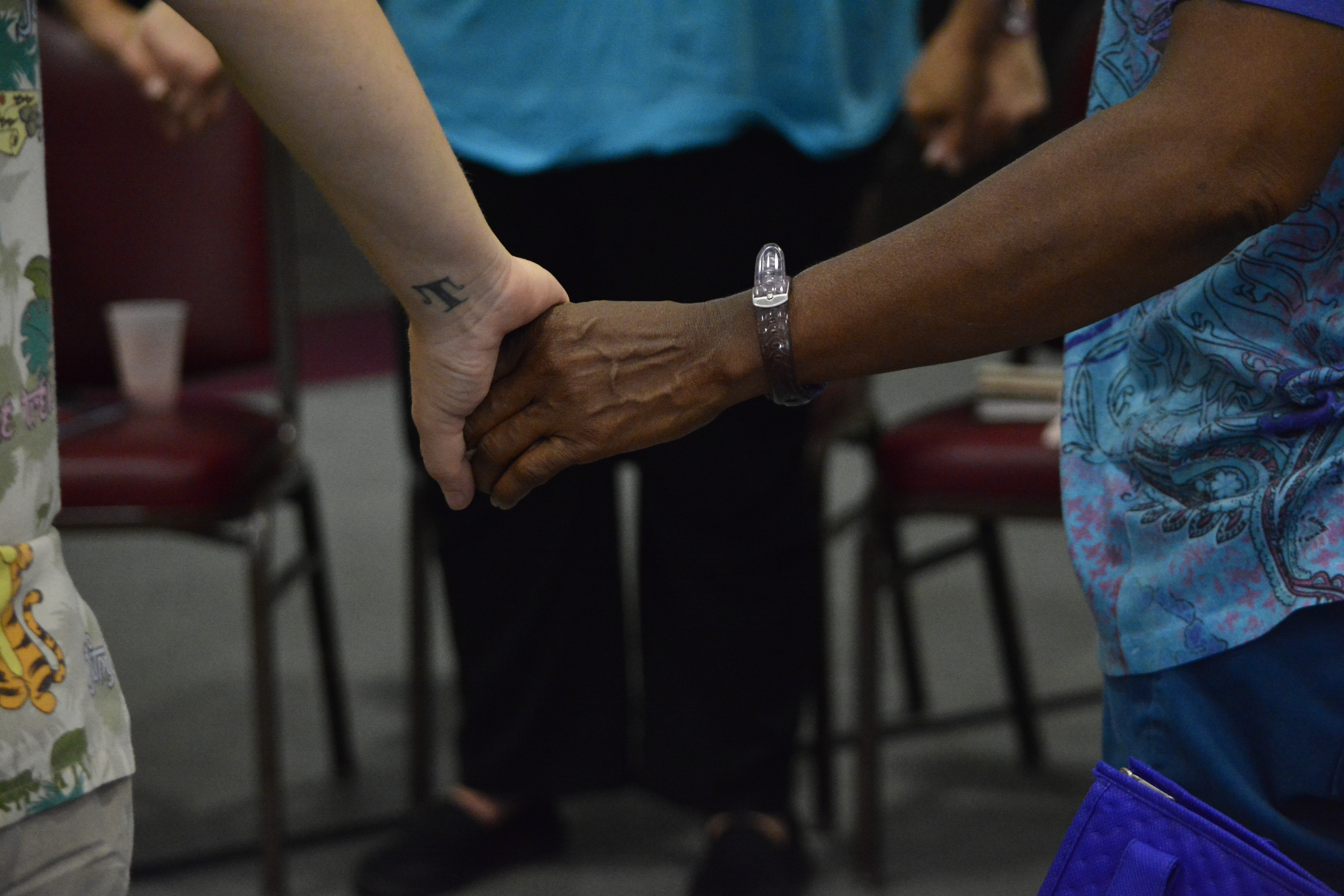 Terry Bradley and Food Co-Op director, Allison Cross, are a perfect example of these relationships. Five years ago, Terry knew very little about cooking, and financially, she couldn't afford to feed the eight mouths under her roof.
The women, who are best friends, stumbled upon the Food Co-Op together while waiting in line at a food bank. After both women applied and qualified, Terry and Allison and their families were able to find stability.
During hard times, their friendship and Food Co-Op have been a place of encouragement and solace both of them.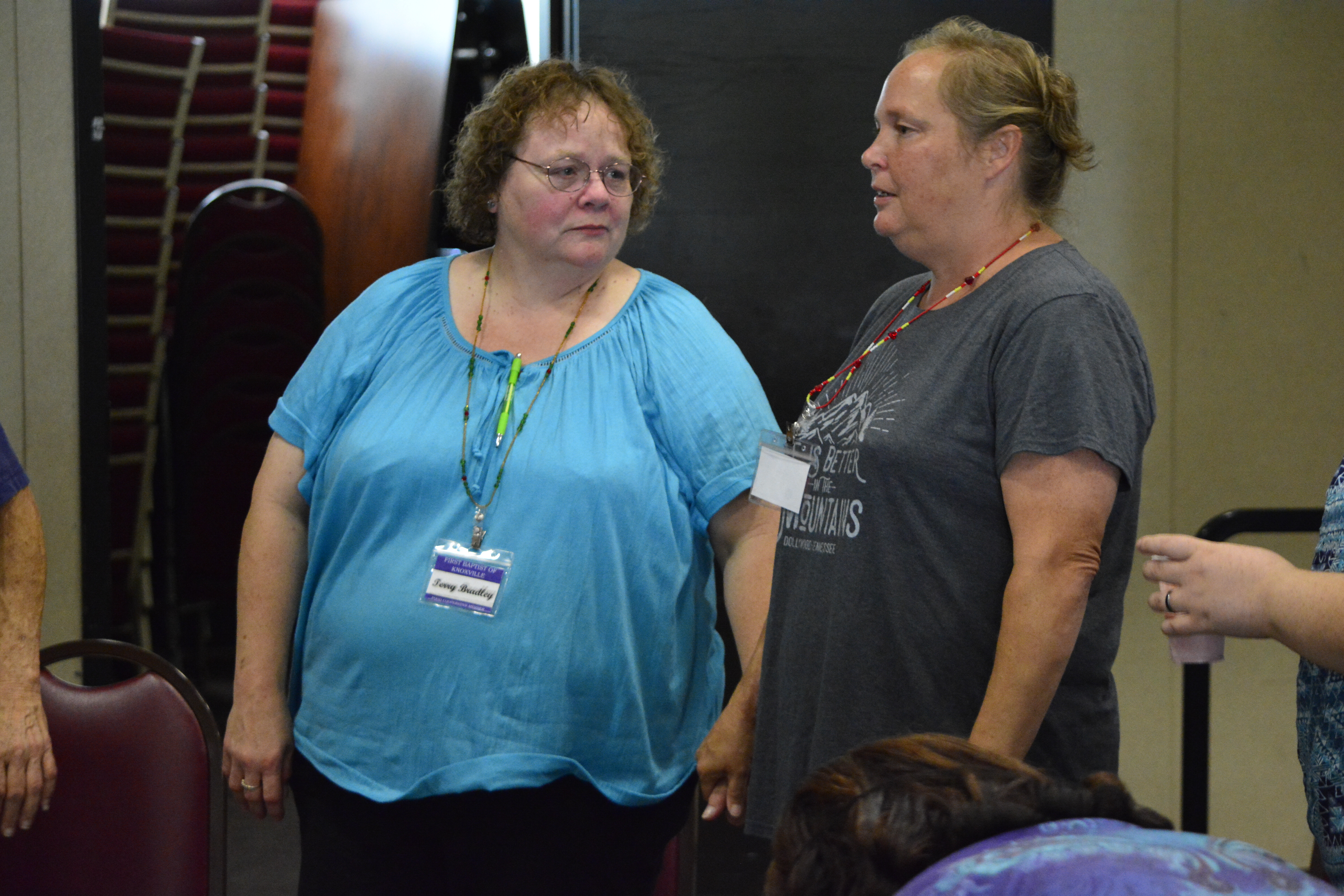 "When my husband had a stroke a few years ago," said Terry, "we lost everything. At Food Co-Op, we're family, and you don't mind telling people what's burdening your heart because you know they will help you. It has really been a blessing that Allison and I have stayed friends through this. She's got such a soft heart – she glows. I prayed for years and years after I got married for God to send me a friend who is a strong Christian, and she's a tremendous woman."
This familial aspect of the Co-Op is echoed by every other member. They support each other through the good times and the bad. First Baptist's Food Co-Op is true community.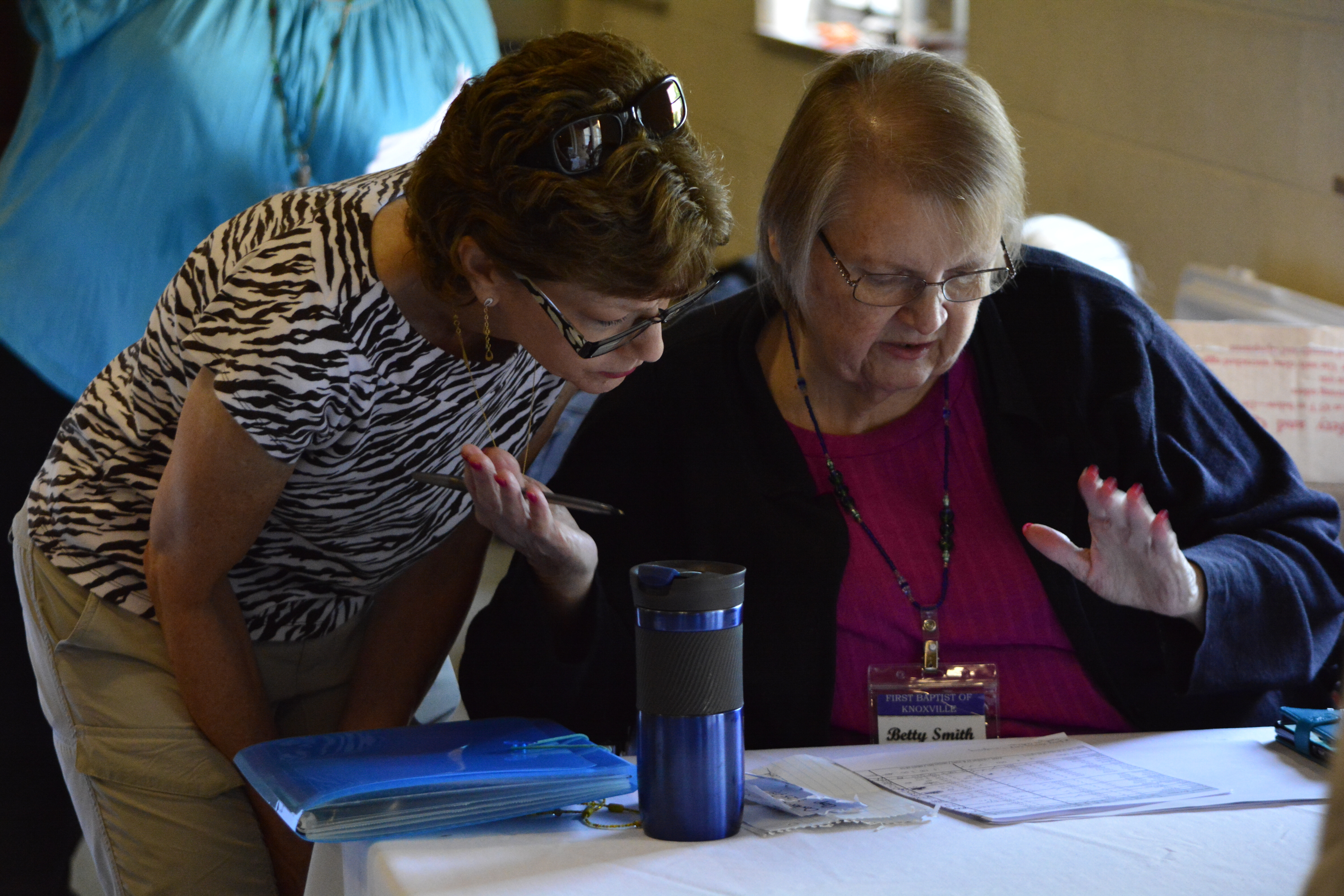 We are thankful to all the people who have made our Food Co-Op possible over the years, and we are glad it has become a self-sufficient ministry that continually impacts our community.
__
Get Involved
If you would like to get involved in any of our other community efforts, we have plenty of areas you can serve whether you are passionate about children, those in poverty, or true community. Check out our service opportunities page to get involved today!