Two Churches, One Foundation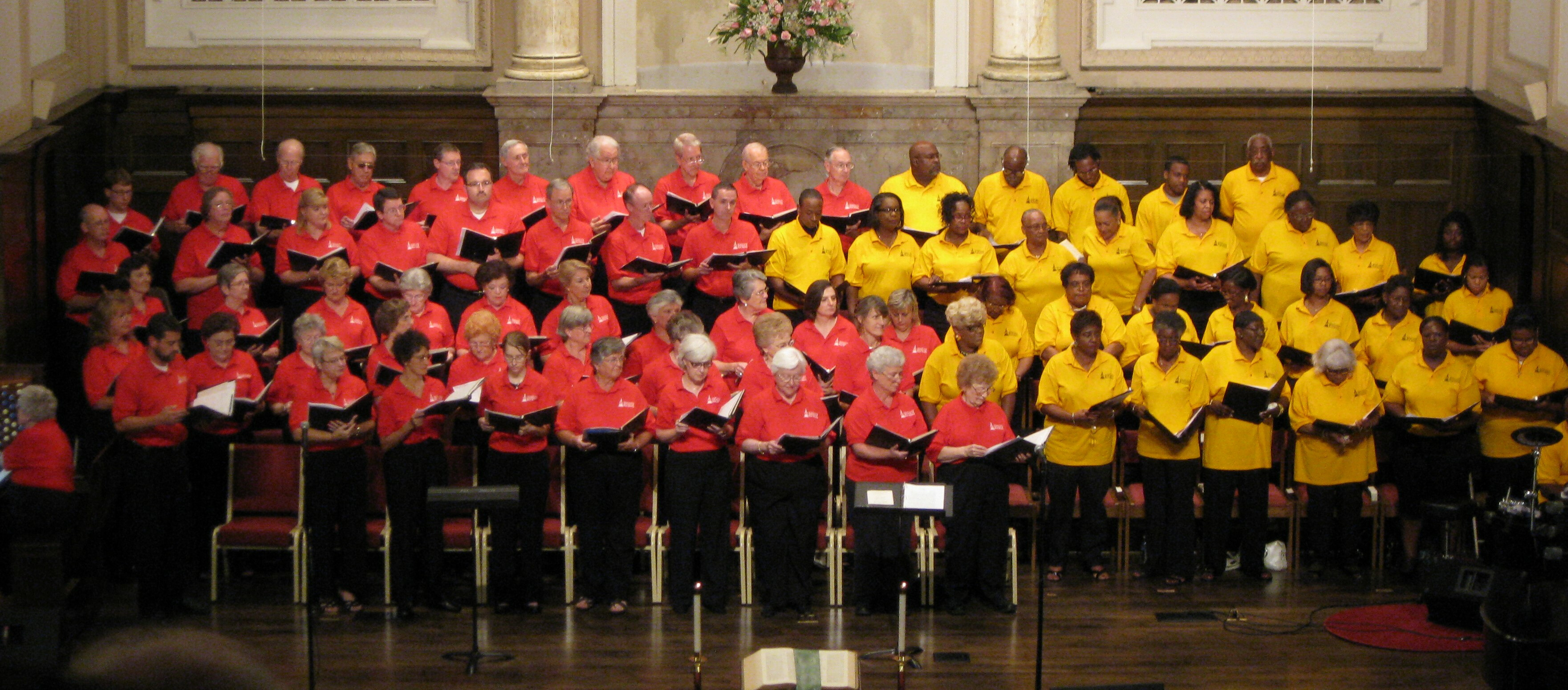 During East Tennessee's antebellum years, the Black population was smaller than the rest of the state's, primarily because of the absence of large-scale plantation-based agriculture. Both enslaved and free Blacks lived and worshipped in Knoxville.1
Of Knoxville Baptist Church's 46 charter members, 20 were Black. According to church historian E. E. McCroskey, writing in 1903, "The custom of allowing the colored servants to make their own choice [regarding] church affiliation shows the liberal ideas that their owners had as to their right to exercise freedom of conscience on religious subjects. In fact, they were encouraged to exercise their own preferences as to their church relations." Thus, in some cases, the masters and slaves were not affiliated with the same church. For example, Col. Drury P. Armstrong (whose home, Crescent Bend, is on Kingston Pike) was not a member of Knoxville Baptist, but his slave, Preston, was. For a slave to join the church and to be baptized, the only stipulation was the owner's consent. Church records do not indicate that an owner ever denied such consent.
Reverend Homer Sears, who served from 1844 until 1850, contributed to the denomination by promoting Sabbath Schools (i.e., Sunday Schools)2, including a separate school for Blacks. In 1846, Rev. Sears wrote to the Home Mission Board, voicing his support of the Northern Baptists regarding slavery: "I might also say for the information of the Board, not wishing, however, on any account to make it public, that I have … an opportunity of exerting an influence on the subject of slavery. We have, for example, in our church in Knoxville a Sabbath School for colored persons of all ages numbering over seventy scholars in which we are learning [sic] them to read, with the full and cordial consent of their masters. Several classes can read very well … and are engaged in the study of the bible."3
Classes were originally held in union with the Presbyterian church; however, Rev. Sears established a separate Sabbath School after learning that a 12-year-old daughter of an "excellent sister" of the church was privately teaching, unbeknownst to her friends, a group of black students on Sabbath afternoons with two younger assistants and about a dozen "scholars." According to Rev. Sears, "They had contrived to get them together at the home of the assistants; and while her mother thought she was visiting, she was with an ardent Christian spirit endeavoring to learn [sic] them to read the blessed bible." After requesting a 100-volume library for the Sabbath School, he concluded his letter in the spirit he had begun: "I might also speak of the moulding [sic] influence I am endeavoring to exert on the minds of the leading ministers … on the subject of slavery." Considering the substantial tensions regarding slavery, he wished his closing sentiment to be "sacredly kept from the public."
In 1902, McCroskey praised the efforts of the young girl and Rev. Sears in the face of controversy: "This was a very peculiar circumstance to have happened in the days of slavery. The fact can be related at this time [1902] without injury to anyone, and … [serves as] an illustration as to the manner in which a true Christian will desire and work for the salvation of others under the most forbidding conditions."
The 1850s brought other significant times for the Blacks at Knoxville Baptist. In 1850, a council of three Black men was formed to manage disciplinary issues involving Black members; previously, the deacons had been charged with discipling members, not uncommon in those days. In 1852, according to McCroskey, "…there seems to have been a religious acceleration in the church …, if we judge by the [new members]," including Blacks, both enslaved and free. In keeping with a growing Southern tradition, Knoxville Baptist's Black members received permission in June 1854 to hold a separate service in the church basement on Sunday afternoons, while also continuing to attend regular services.
In 1860, with growing displeasure over segregated seating4 and the refusal to ordain Blacks as deacons, three of Knoxville Baptist's Black members met for a prayer meeting in an East Knoxville home to form First Baptist, Colored.5 Three years before the Emancipation Proclamation was signed, these members were "seeking a spiritual freedom unavailable to them in the confines of a situation of second-class religious citizenship."6 With additional members enlisted, this group continued meeting in various homes. By 1861, Knoxville Baptist's Black congregants had diminished to just 40 (all slaves) out of 130 members, a stark contrast to the more racially balanced congregation in 1847, when 39 of the church's 70 members were Black. This decline in Black membership was probably also exacerbated by political tensions and the lack of a regular pastor from April 1860 to May 1861.
In the fall of 1864, the First Baptist Church, Coloredwas formally recognized with services held in First Presbyterian's basement on Sunday afternoons. Later, the congregation rented the old building of the AME Zion Church, founded in 1845 and Knoxville's first Black church. While records are sketchy, few, if any, Black members remained on Knoxville Baptist's roll by the end of the Civil War. As one writer noted, the war also "undoubtedly contributed to the voluntary excision"7 of Knoxville Baptist's Black members. (In fact, the entire congregation was disrupted when services were discontinued from October 1864 until December 1866.) In 1873, a church house was built on Patton Street, and the church was renamed Mount Zion Baptist.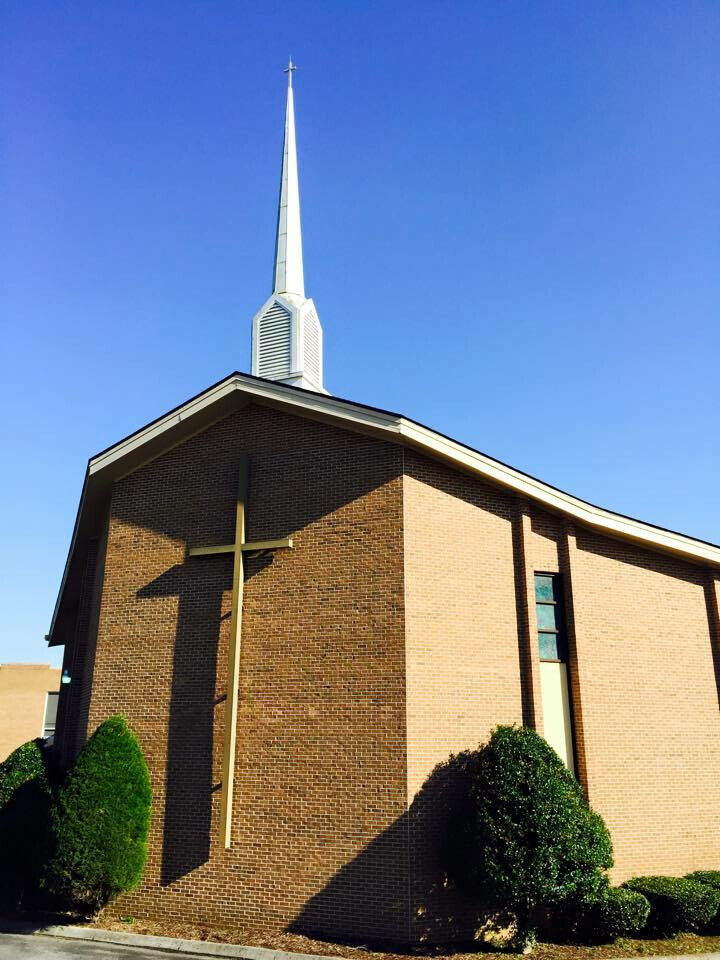 ***
The year before its 150th anniversary as Knoxville's oldest African American Baptist church, Mt. Zion united in worship with First Baptist. On August 23, 2009, Mt. Zion Baptist's choir (directed by Harold Wheat) joined in concert with First Baptist's choir (directed by Kely Hatley). Appropriately entitled "Ev'ry Time I Feel the Spirit," this event, featuring Southern gospel hymns and African American spirituals, was part of First Baptist's second annual Great Music, Great Artists Concert Series. (You can watch the service here). After the congregational hymn "Blessed Assurance," the concert unfolded in three parts, with each choir performing and then the two choirs singing together. The service closed with everyone singing "Victory in Jesus."
Mt. Zion's Rev. Dr. Johnnie Skinner acknowledged the evening's significance: "It's time for God's people to come together. We've been separated and divided too long. This [event] is a wonderful representation of what the church can be. [It's a] God honoring, God glorifying, God praising event. It's a movement, a happening."
First Baptist's Dr. William Shiell also described the gathering: "Tonight feels a lot like homecoming. For believers, homecoming is not about a place, but a people—what God has done in our lives, but also where God is going to take us together as the people of God. Homecoming is about the people of God wherever they are … [coming] home to the faith family. On behalf of the family of God, welcome home."
Following the concert, this homecoming celebration continued with ice cream and fellowship on the church's front lawn, just a few blocks from the site of the original church house on Gay Street. First Baptist's sanctuary was filled that Sunday evening; and the response was heartfelt, as reflected in comments to the local newspaper's editor: "The spirit of the Lord filled the sanctuary, laughter and music filled everyone's heart, and the history of two closely related churches was celebrated."8
---
1According to the 1850 census, Knoxville's population was 2076, including 598 Blacks (462 enslaved, 136 free).
2In a letter to the American Baptist Home Mission Society, Reverend Sears wrote, "I take a deep interest in Sabbath Schools. Where the churches have but monthly preaching they to some extent make up the deficiency period. …. When they have no preaching, they employ the whole day in the school, having a forenoon and afternoon session with an intermission for refreshment."Reverend Sears was an itinerant preacher; thus, during his tenure, the preaching service was held monthly.
3McCroskey corroborated this information in 1903: "… some of the old colored people, now living, say that they learned to read the Bible first in these schools."
4Details regarding the interior of the first church, a one-story brick structure with a basement, are limited. However, McCroskey, relatively young when the structure was built, noted in 1902, "A separate part of the church was set apart for [Black members]." Furthermore, according to news articles dated 1923, the church had "a gallery, which was reserved for negroes." Those articles also refer to the only surviving charter member; thus, at least one member, and possibly others, at that time could have corroborated the gallery's existence.
5Knoxville Baptist's name wasn't changed to First Baptist until December 27, 1869. Thus, the name First Baptist was used first by the Black members who had left Knoxville Baptist.
6/7From 150th Anniversary Celebration of Mount Zion Baptist Church: Moving into Its Second Century.
8Court Lewis, former FBC member
Sources not otherwise noted are from First Baptist's archives.