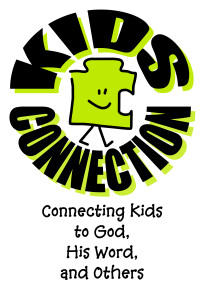 Welcome to Kids Connection, FBC's ministry to children in Grades 1-5! It is our goal to provide an environment where the Holy Spirit can work in each life to bring each child to a personal relationship with Jesus Christ. From there, we aim to create an environment where every child can grow and mature spiritually on their level, at their pace, and in their own unique way.
It is a well-known fact that a high percentage of Christians accepted Jesus as their Savior during the elementary years. The Kids Connection staff takes their call and commitment to working with children very seriously. They strive to create a safe and meaningful environment each time a child is at church. Whether it is for Sunday morning Bible Study, Wednesday evening choirs or mission groups, retreats, or other outside activities, any time children gather can be an opportunity to both share and experience the love of Christ.
We are also committed to working with parents and families to help and support them as they guide their children on their spiritual journey.
For more information about Kids Connection, where to go, what to expect, FAQs, and volunteer opportunities, check out our Kids Connection information packet HERE.
Kids Connection COVID Update
Kids Connection is now open for Sunday School for grades 1-5 from 9:45 - 10:45 am.
We are still asking children and adults entering the area to wear masks and social distance.
Only 1 adult should accompany your child to the check-in area to sign in and leave a cell phone number.
The same adult should pick up your child at 10:50 am outside their classroom.
When Kids Ask Tough Questions
These are difficult times to navigate with your child with so much going on in the world. I have spent much time thinking about how to help you as parents to possibly answer some difficult questions your child may ask. I hope the resource below might prove helpful in some way.
Susan Tatum
Minister with Children and Families