Marc and Kim Wyatt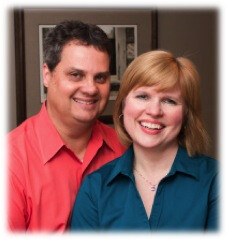 Marc and Kim Wyatt have been Cooperative Baptist Fellowship Global Missions Field Personnel since 1996, serving in Thailand and Canada. The Wyatts have been married for 30 years and have two children, Rebecca, (Master of Social Work, University of Pennsylvania) and Jon Marc, (Global Studies, Gardner Webb University).
Marc and Kim originally arrived in Canada to assist with the start-up of Matthew House a new Refugee Resettlement Ministry in Canada's largest city, Toronto. This later led to engaging the start-ups of eight Matthew Houses and other newcomer ministries across Ontario and Quebec.
In July 2014, Global Missions relocated the Wyatts to the Research Triangle, an eight-county region with a population of approximately 2 million surrounding North Carolina's capital city, Raleigh. The Wyatts resource and mobilize churches as they discover their international neighbors and share the Gospel in culturally appropriate ways. In this ever-changing day of global migration, the new 'foreign mission field' just might be your own hometown. From their 'Jerusalem' to the 'uttermost parts of the world' and back, the Wyatts have circled the globe as CBF Field Personnel to now be on mission in their own home state.
The Wyatts seek to empower the Kingdom efforts of churches, mission organizations and individuals reaching out to refugees, immigrants (documented and otherwise), international students, visiting scholars and their families, and those unfortunately caught in modern day slavery – the trafficked.
Their heart's desire is for the nations whom God has brought from the ends of the earth to our hometowns to be welcomed by his church and discover the gift of salvation through Jesus Christ.
Web: http://www.cbfinternationals.org/
Email:
Diane Robinette: Emmanuel Academy of the Deaf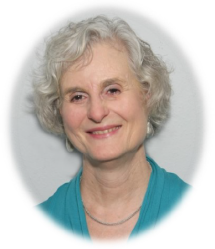 Diane Robinette is the Founder of Emmanuel Academy of the Deaf and the first President of the Board of Directors of the Christian Association for Deaf Education. She is hearing and a graduate of Carson-Newman University, Gallaudet University, and the University of Tennessee. Diane retired as an Associate Professor in the Education Department at Tusculum University, and she now serves as a Video Relay Interpreter at Sorenson Communications in Knoxville, Tenessee.
Emmanuel Academy of the Deaf is a private institution focused on establishing effective communication for the teaching and learning process of Deaf and partially hearing students in Puerto Rico. Their vision is to equip deaf people with the skills necessary to be contributing members of society, productive citizens, and faithful followers of Christ.
The mission of both the Christian Association for Deaf Education and Emmanuel Academy of the Deaf is to:
1. Provide a Christ-centered learning environment for deaf people and their families.
2. Offer preschool, elementary, and secondary classes for Deaf and partially hearing students, with excellence as the standard at the Academy.
3. Provide Early Intervention Servies for students and their families that will enable hearing and deaf family members to communicate with one another.
"We believe every child and every family deserve opportunities to realize their full potential."
Web: www.emmanuelsordos.com
Email:


Missy Ward Angalla in Uganda
Missy Ward Angalla serves as CBF Field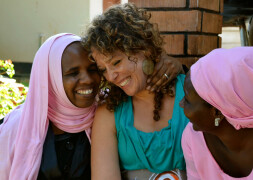 Personnel in Kampala, Uganda. She ministers with and among refugee women and girls who are traumatized, abused, trafficked and/or vulnerable to exploitation in Kampala, Uganda. She directs a ministry called "Amani Sasa" which includes a shelter recovery program for young women affected by severe trauma and exploitation, a vocational training program for women at risk, and a social work program for refugee women, girls and families in crisis.
Web: www.amanisasa.org
Facebook: www.facebook.com/missyinuganda
Email:
A Special Thank You from Missy & Amani Sasa!