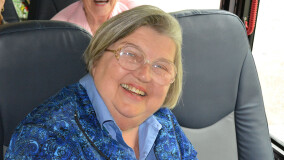 One of the greatest resources of First Baptist Knoxville is our Senior Adults, who offer valuable experience and gifts to our church family. They continue to serve in leadership roles throughout the church—from preschool choirs to committees and councils, as Sunday school teachers and Deacons. They offer wisdom and knowledge for mentoring children and adults alike. We are is blessed with this active group of Senior Adults.
"Senior Adult" covers a wide range of ages that call for different types of age-related activities. Among those activities is the Golden Notes Choir that meets on Thursdays at 10:30 a.m. for an hour rehearsal and then lunch together. The Golden Notes Choir sings regularly at nursing homes, assisted-living facilities, and other venues where they minister to others with their voices. Each May, they also participate in the annual Tune Share with other Knox County Senior Adult Choirs.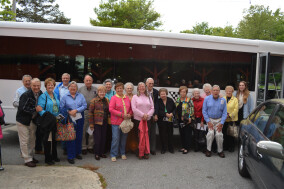 Our seniors take an annual trip for several days to do some sightseeing; and our Golden Notes Choir shares with other groups, singing along the way. You do not have to be a member of the Golden Notes choir to take this trip each spring.
The Senior Adult Council also plans activities throughout the year. Some of those include in-house programs with guest speakers, luncheons at various locations, and overnight trips to local theaters for plays/exhibits. An annual trip to various conferences provides more time of fellowship and discipleship. This council provides our Senior Adults with options from which they may choose activities they will enjoy most.
Come along with us. You'll have a blast!
HERE'S SOME OF OUR UPCOMING EVENTS!