Worship is one way we commune with God. Through it, we teach our youngest how to interact with God and our eldest how to continually trust God. Authentic worship has nothing to do with performance. At First Baptist, we teach it as a lifestyle that permeates everything we do, and we have three distinct ways you can join us:
Worship Through Music
Sanctuary Choir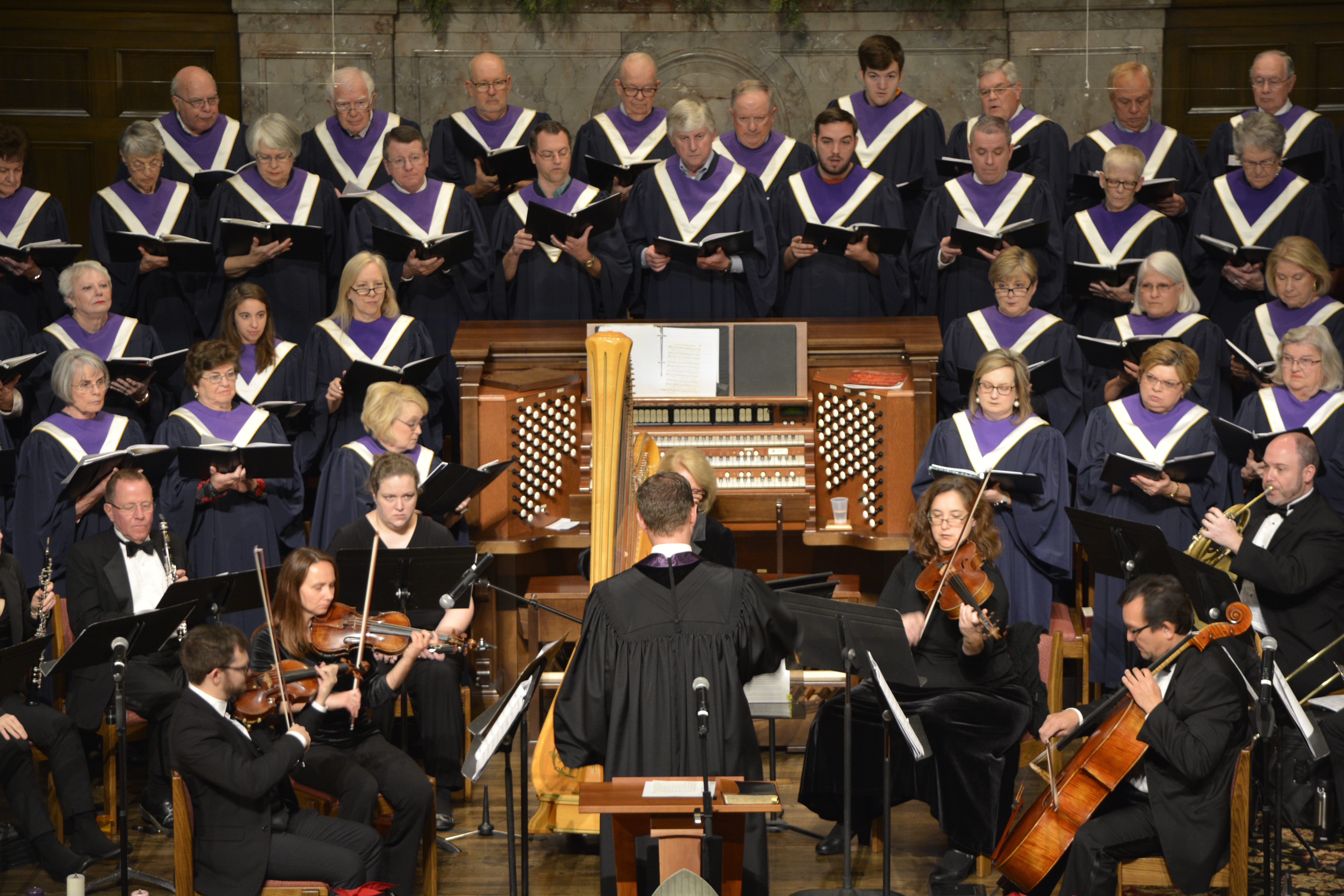 Rehearsals: Wednesdays, 7 pm, Choir Suite
This choir leads our 11:00 a.m. traditional worship service by offering the best of their time, talent, and preparation. They sing a variety of church music literature and perform several choral concerts throughout the year. It is also regularly accompanied by volunteer and professional instrumentalists. They are a loving and encouraging community of faith.
This is not an auditioned choir, and all are welcome to participate.
Contact: Richard Buerkle at
Praise Team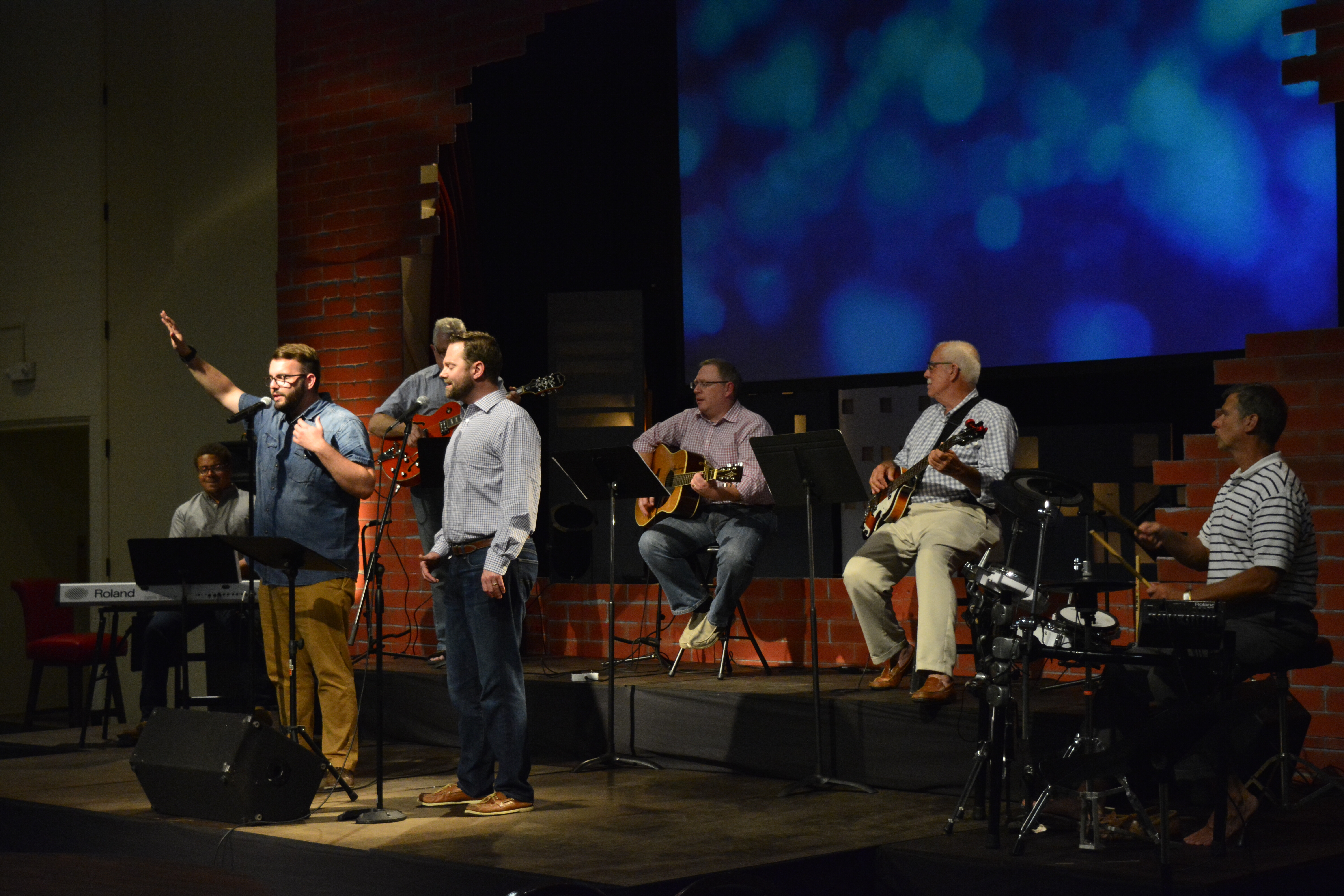 Rehearsals: Tuesdays, 8 pm, Trentham Hall
This team leads our contemporary service at 8:45 am. They sing the latest Christian worship music as well as, modern interpretations of hymns. They truly serve as a team by loving, caring, and praying for one another.
Contact: Richard Buerkle at
Golden Notes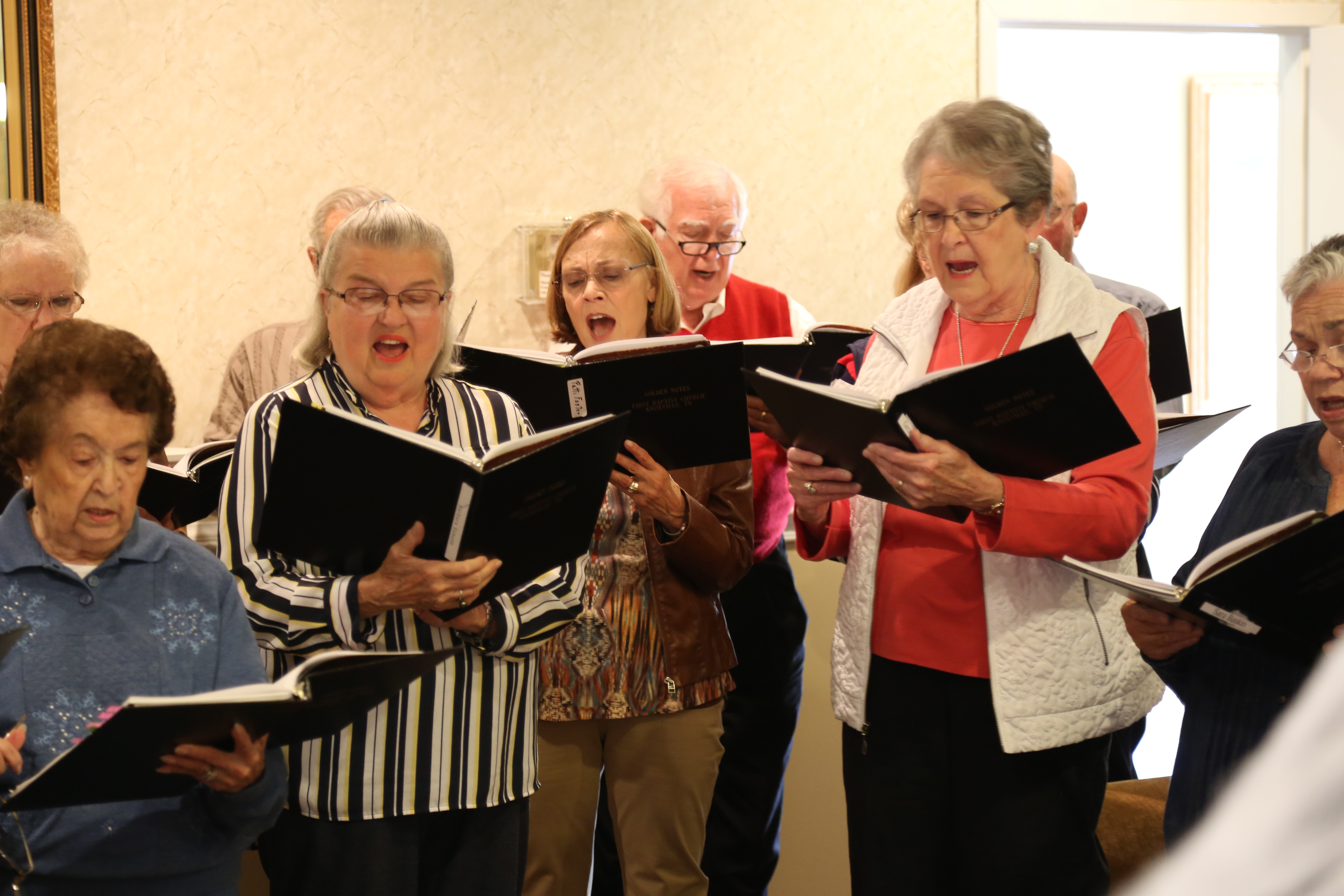 Rehearsals: Thursdays at 10:30 am in Room 302
Golden Notes is our very active Senior Adult Choir. They bring their gifts of music and worship to various venues in our city, and go on an annual spring tour, ministering at nursing and assisted living facilities in different cities. They are a meaningful community within our church family.
This is not an auditioned choir, and all are welcome to participate.
Contact: Steve Foster at
Youth Praise Team
Our youth experience includes student-led music and worship as a regular part of Sunday morning Bible Study in the Youth Room. In addition, the youth lead in both worship services as a part of Youth Sunday each year, as well as participate in the Sanctuary Choir.
Contact: Amy Evans at
Children's Choirs
Rehearsals: Wednesdays during the school year, 5:40 pm
First Baptist Knoxville offers four age-graded choirs for children. First Baptist Knoxville offers four age-graded choirs for children. Singing Cherubs (3-4yrs), Joyful Noise (Pre-K and K), Music Makers (1st-3rd), and Young Musicians (4th - 6th).
These choirs allow children to develop their voices and learn music that is appropriate for the age and vocal capacity. Led by loving volunteers, these choirs help children find their voice in song for God.
Contact: Richard Buerkle at
Hand Bell Choir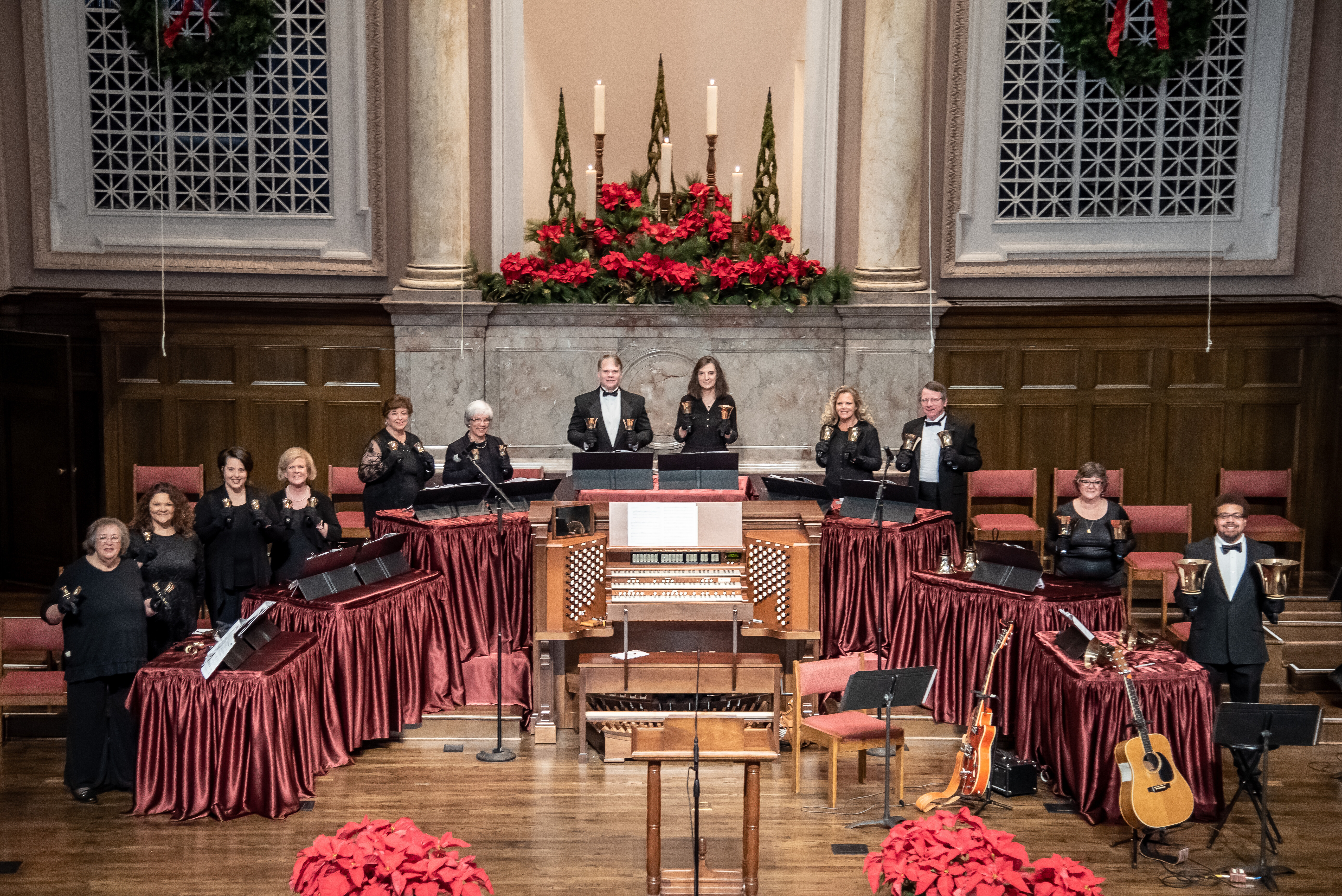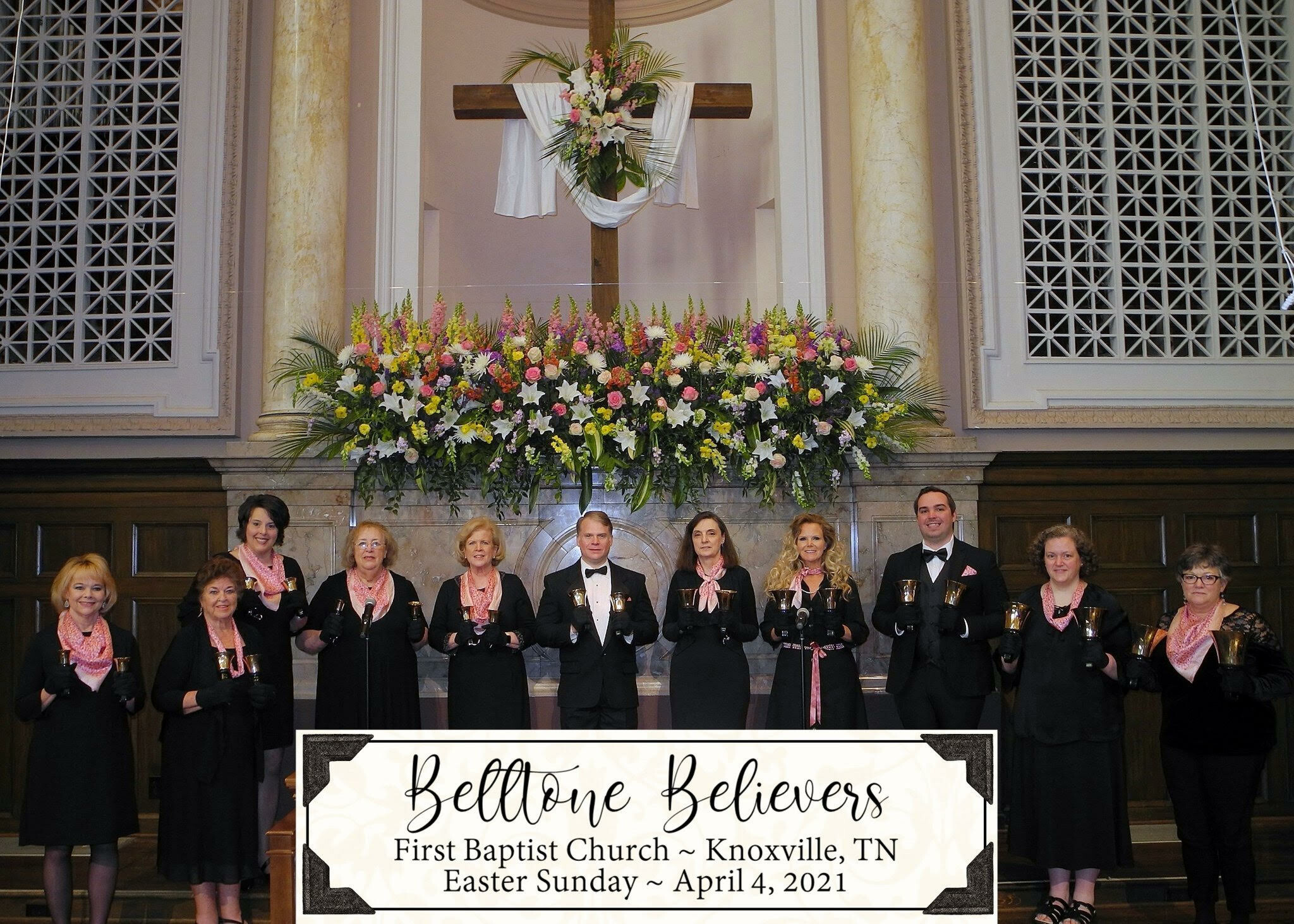 The Belltone Believers participate periodically in selected worship services and special occasions. If you are interested in participating when occasions arise, please let Richard know.
Concert Series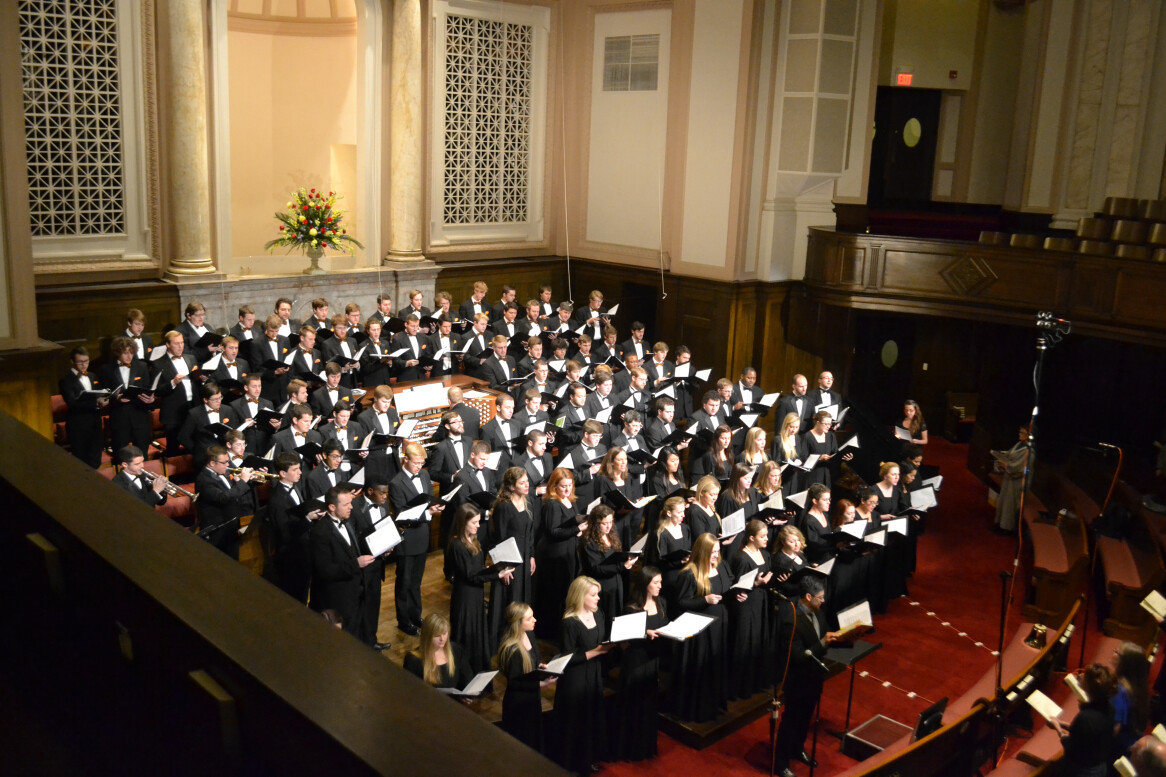 The beauty of our sanctuary arcitecture enhances music, therefore allowing us opportunity to host some truly exquisite concerts. Each year, we have special events and concerts including some of the best in music from a wide diversity of styles.
Previous concerts include Ellie Holcomb, Kyle Matthews, The American Spiritual Ensemble, Cynthia Clawson, The Kings Brass, The Isaacs, and The Annie Moses Band, The Scruffy City Orchestra, Knoxville Opera, and ensembles from Lee University, Pellissippi State, Carson-Newman University, and the University of Tennessee. We have recently added some concerts on our front steps and lawn, including our fall BlueGrass and BBQ event. Annual highlights include the Easter and Christmas Concerts with members of the Knoxville Symphony Orchestra.


Worship Through Art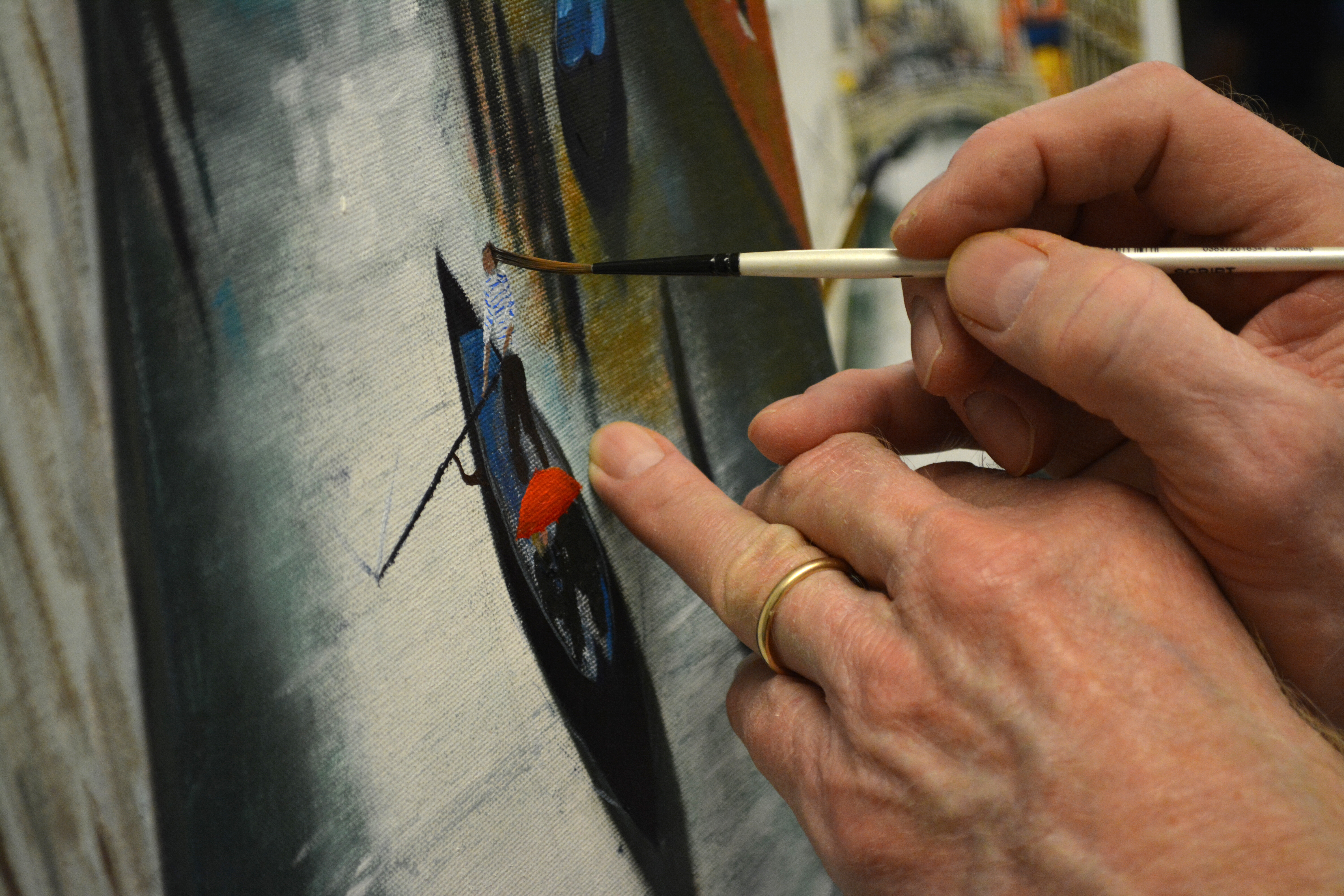 Thursdays, 12-3 pm
Whether you are an expert or a beginner, all are welcome in our art class. Class members do more than just paint, they support one another and fellowship. It is a very warm community focused on using art to glorify God.
Worship Through Media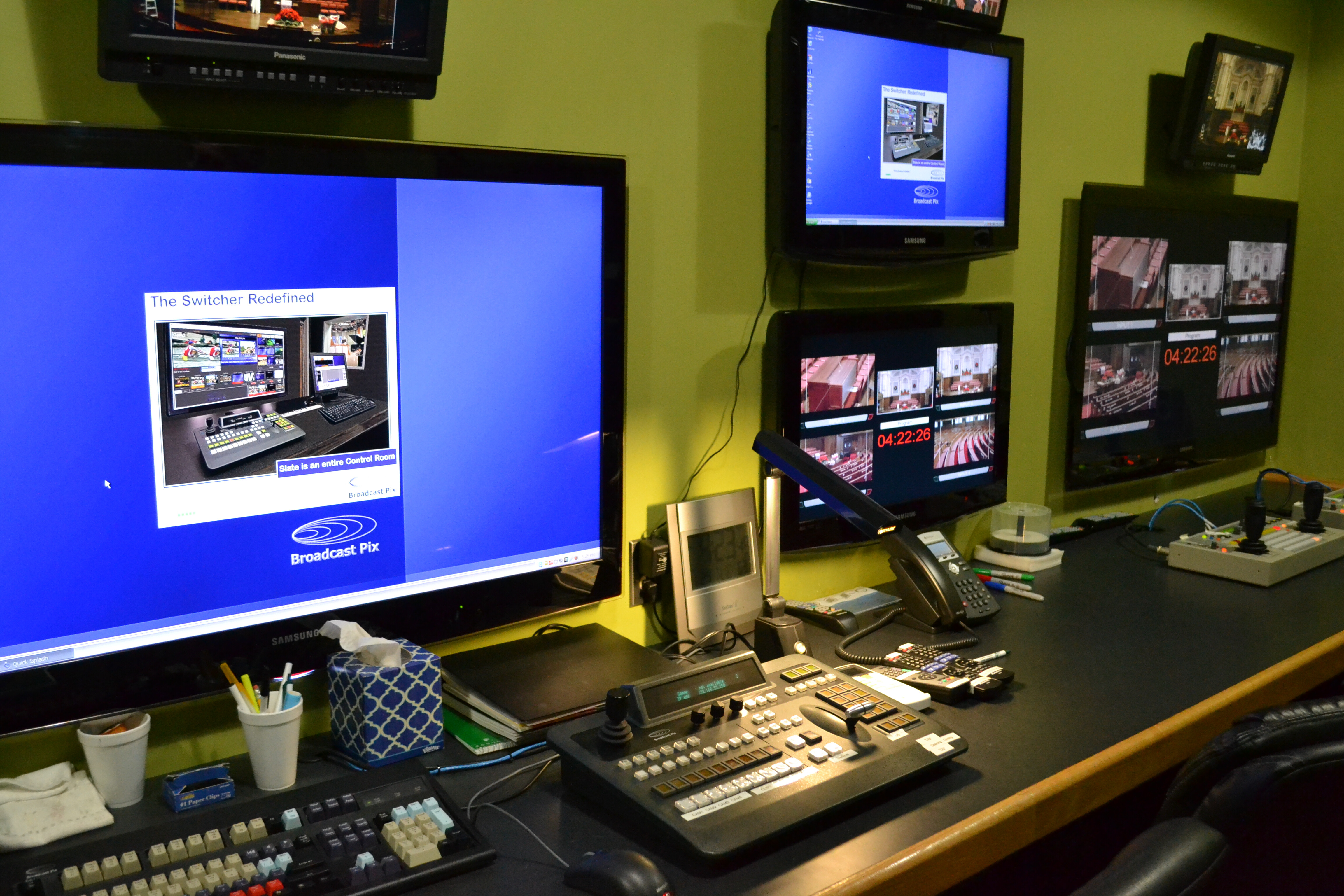 Our television ministry broadcasts our Sunday service to over 10,000 people every week. It is completely maintained by volunteers who run cameras, direct, and do sound for the service.
Contact: Richard Buerkle at